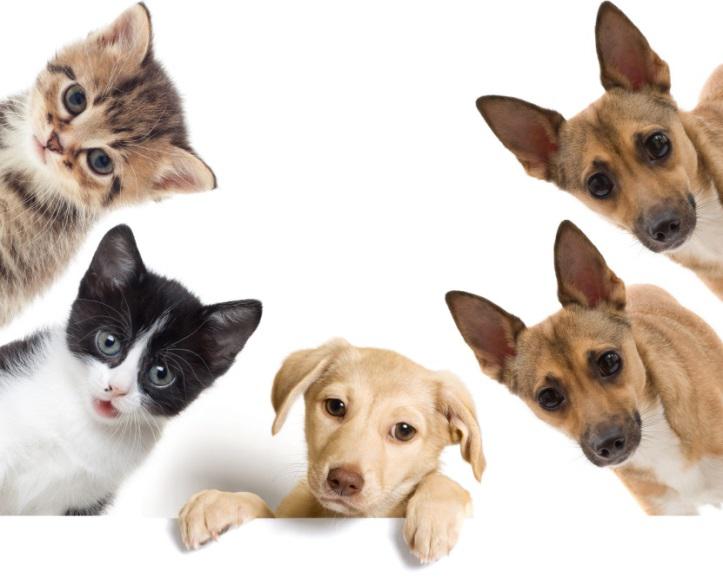 Any pet owner will tell you that our furry friends are an important part of any family. Pets provide us friendship, company, and love. So, shouldn't we give that back in kind?
Taking care of your pets is a crucial part of being a great pet owner. You have to make sure that your dog or cat is well-fed, and kept in the best health possible. There are some simple tips you can follow that will help ensure that your animal is healthy and lives a long, happy life. These tips include:
Proper grooming
Good exercise
Good amount, and type, of food
Regular vet check ups
1. Good Grooming
Most especially in the summer, making sure that your pet is properly groomed can make an enormous difference on the health of you animal. Dogs can easily become victims of heat exhaustion in the summer when they are not properly groomed, and so it is important to take them for regular trims.
It is also simply a good idea to make sure that your dog has regular baths, since dogs tend to be outside more often, and can get their fur matted and filthy.
Cats, on the other hand, need less grooming than dogs. Cats will keep themselves clean, and bathe themselves. But it is important to make sure that you are brushing your cats regularly, to avoid their fur from getting tangled and matted.
Long haired cats especially can easily get clumps in their hair. If you have trouble with combing and snipping their hair, taking them to a professional groomer may be a smart decision.
2. Energizing Exercise
Even more important than grooming, making sure that your cat or dog gets the exercise that they need to keep healthy is extremely crucial to maintaining their health.
When it comes to dogs, going for regular walks can be a fun and enjoyable way to help them get the exercise they need. Dogs are quite content to go for walks, chase squirrels, and enjoy the outdoors.
Taking your dog to a park for fresh air can also help. Just make sure to keep them on a leash, and let them run and enjoy the exercise.
You may be thinking that your cat, because you can't take them for walks, is harder to help with exercise. However, cats are rather easy in this area. A simple shoe string can provide hours of entertainment.
And have you ever tried to use a laser pointer with your cat? A half hour of that, and your cat will have gotten their full exercise for the day, and be ready for a power nap.
3. Fancy Feasts
For house pets, especially those who have been spayed or neutered, it is very easy to become complacent and gain a lot of weight. Ensuring that your pet receives the right kind, and proper amount, of food is just as important as exercise.
Finding the right kind of food for your animal may take a few tries. If your dog or cat does not like a certain kind, you may have to try a different one. But once you have found a food that they enjoy, make sure not to change it up. Cats especially are creatures of habit, and may not eat a different kind of food if you change it.
It is also important to not over feed your animal. Some animals will save the food that you feed them if you fill up their bowl, and ration out the food. Others, however, may stuff themselves and eat everything you have to give them in one go. You have to make sure to monitor their food consumption.
4. Veterinary Visits
Of course, one of the best things you can to make sure that your dog or cat remains in good health is regular visits to the vet. The best treatment is prevention, so don't wait for your animal to get seriously ill before taking them to the vet.
If your animal does become seriously ill, make sure to that them to the vet straight away!
One issue that is very common in dogs, especially older dogs, is heart illness. If your dog should show any signs of heart conditions, then be sure to take them to a canine cardiologist immediately. Signs of heart illness include:
Exhaustion
Depression
Loss of appetite
Constant coughing
Swelling in the legs and abdomen
Your furry friend should be as much a part of your family as any human member of it. And as such, they should be treated with love and respect. Make sure to help your pet live a long and full life by keeping them as healthy as possible!
Submitted by Vincent Bair, a pet lover and writer who lives and works in Lancaster, PA.