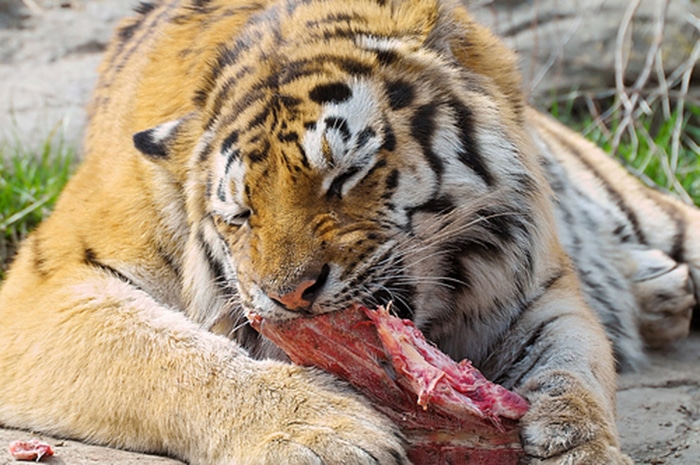 One of most common misconceptions about cats is they do not eat meat. Unfortunately, this misconception is one of the biggest health problems that cats face today. To put it simply, cats are carnivores and they require the nutrients found in meat to thrive.
Cats are very prone to suffering from gastrointestinal diseases, urinary tract infections, obesity, and diabetes. This is why people who are thinking of owning a cat or already have one should make it a point to regularly read about cat nutrition. Doing so will help them decide what type of food to feed their cats and determine which nutrients may be missing from their diet so it can be supplemented.
Here is a short but comprehensive guide to cat nutrition:
Protein – Protein is one of the most essential nutrients in a cat's diet. It very important in their growth and development as well as providing energy. While protein can be found in vegetables, it can't provide all of the essential amino acids that cats need to be healthy. The only way they can get it is if they are fed a diet that contains animal meat.
Fats – Essential fatty acids such as DHA and EPA are very important in cat nutrition because it contributes to healthy vision, reproductive health, and boosts feline immune system. They also help in the health of a cat's skin and coat. Some essential fatty acids can also be found in vegetables but the problem is that cats are not able to convert complex EFAs to simple EFAs that they need. However, they are able to get the complex nutrients they need by consuming the meat of herbivorous animals.
Minerals – Minerals act as facilitators in a cat's bodily functions. They contribute in enzyme formation, ensures pH balance, and promotes the transport of oxygen throughout the cat's body. Most mineral requirements can be found in cat food but owners should scrutinize the a product's label before purchasing it to ensure that it meets all of their cat's nutritional needs.
Vitamins – Just like humans, cats also need vitamins to help facilitate bodily functions. While vitamins and minerals can be obtained through veterinary supplements, getting them naturally is still the best way. Since most vitamins can be found in fruits and vegetables, feeding cats with a diet of meat from herbivorous animals would be of better benefit as complex nutrients would have already been broken down.
Water – Water is the most crucial necessity of every living thing. Cats however, have a very low thirst drive and will very seldom drink water. Never the less, owners should always make sure that clean drinking water is always available for their cats.

Here comes the debate between whether or not it is healthy to feed cats with dry food. Nowadays, most vets agree that canned wet cat food is much more beneficial compared to a diet of kibble. Feeding a cat dry food does not necessarily mean that its thirst drive will be stimulated and this can lead to dehydration and problems in the digestive system. Whereas when a cat is fed wet food, it at least gets some water into its body each meal.