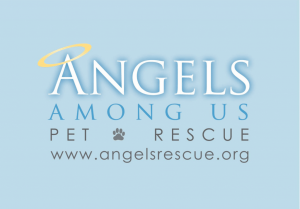 Angels Among Us Pet Rescue Inc. is a non-profit animal welfare organization which aims to rescue dogs and cats from Georgia shelters that have high-kill rates. They are funded by tax deductible donations from individual donors as well as charities dedicated to saving the lives of animals in shelters. The organization's main facility is located in Atlanta but the team works closely with other shelters in the metro to further their cause.
While monetary donations would certainly go a long way, people can also donate their time and talents. Angels Among Us Pet Rescue Inc. is run mainly by volunteers. Those who have a knack for writing, publishing, and organization can help in the organization's campaign drives. People who are handy can help build dog houses, feeding stations, and cat shelters. In addition to volunteering in the facility, they also encourage people to help raise awareness for their cause and somehow help raise funds to keep it running by means of fundraisers or start small local groups which can serve as Angels Ambassadors.
About Angels Ambassadors
Angels Ambassadors are very important to the organization's cause because they help promote Angels Among Us Pet Rescue Inc. Ambassadors can be just one person or an entire class, it really doesn't matter because the tasks are manageable. However, their job does not stop at promoting the organization.
Ambassadors are assigned a specific pet that is up for adoption and it is up to them to find out everything they can about the animal – its story, breed information, tips for caring, etc. They would also have to find ways to get creative in "marketing" the pet until it gets adopted. This is perhaps the most challenging but most important part of being an Angels Ambassador because it determines how the animal will be seen by those looking to adopt and how long before it finds a permanent home.
Fostering for Angels Among Us Pet Rescue Inc.
Angels Among Us Pet Rescue Inc. offers everyone a chance to become foster parents to any of the pets in their care. Fostering is a great opportunity for those who are thinking of getting a pet but are not quite sure if they're ready. Also, it is an excellent way to help the organization because every pet that is fostered is another chance for them to save another life. Most of the pets at the Angels facility get adopted within a week so fostering could only span a couple of days unless they require special care.
Adopting from Angels Among Us Pet Rescue Inc.
It is very easy to adopt a dog or cat from Angels Among Us Pet Rescue Inc. In fact, most of their pets get adopted even before the volunteers have had the chance to put up a picture on their website. They hold weekly adoptions and also accept applications from states outside of Georgia. However, it may take a little longer for them to approve out-of-state applications because they would have to wait until a local rescue group is available to do a home visit. Adoption application forms are available for download on the Angels Among Us Pet Rescue website.