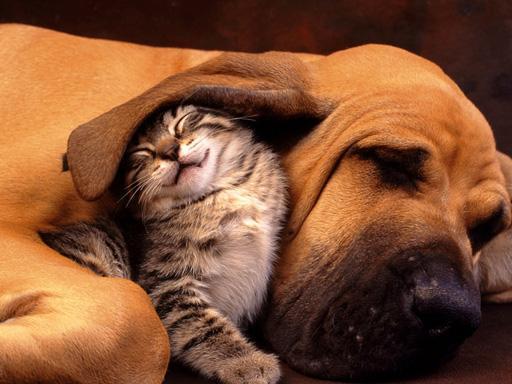 The American Society for the Prevention of Cruelty to Animals (ASPCA) is a well known non-profit organization, which has been helping prevent cruelty against animals since its inception in 1866. With more than one million members, the organization continues to grow in a number of ways.
It is only natural for the ASPCA to also offer pet insurance, and that is exactly what the company has been doing for many years. ASPCA pet insurance was developed by the Hartville Group, making it easier for owners to care for their pet in the appropriate manner.
With four levels of protection, pet owners are able to choose the type of coverage that is best for them, their budget, and of course, their animal. Along with this, ASPCA gives owners the ability to customize each plan, thanks to a variety of deductible and co-insurance options, as a means of finding the one that matches their budgetary requirements.
Regardless of which level of coverage is selected, it is important to note that the plan was designed with plenty of thought and meant to meet the humane standards as set forth by the ASPCA.
Types of Plans
The ASPCA provides pet insurance for both dogs and cats. There are four unique levels of coverage, all of which can be customized to better suit the needs of the client, both from a price and coverage perspective.
Level 1: covers ongoing conditions and accidents
Level 2: covers ongoing conditions, accidents, and illnesses
Level 3: Covers ongoing conditions, accidents, illnesses, hereditary diseases, congenital diseases, behavior treatments, and alternative therapies
Level 4: provides the same level of coverage as level 3, along with the highest possible benefit amount
Unlike many companies that offer only one plan, with ASPCA pet insurance you can compare the pros and cons of all four, ensuring that you choose the right one.
Insurance Premium
Just like any type of insurance, you are going to pay a monthly premium. When compared to policies from other companies, the ASPCA is proud that its prices are quite competitive.
Cost
Pet owners purchasing through the ASPCA can choose from a variety of deductibles including:
$100 deductible
$250 deductible
$500 deductible
While the cost of coverage can and will vary from one pet to the next, here is a look at the average cost of a puppy policy with a $500 deductible:
Level 1: $5.17 per month
Level 2: $21.55 per month
Level 3: $30.42 per month
Level 4: $47.12 per month
The above is the average cost of a puppy. Here is the average premium, at each level, for a cat:
Level 1: $3.51 per month
Level 2: $14.98 per month
Level 3: $19.20 per month
Level 4: $31.10 per month
The ASPCA offers two additional types of coverage, often times purchased by owners who are interested in having the most comprehensive policy available:
For an additional $12 per month, you can add the routine wellness plan to one of the coverage levels detailed above. This covers the following: most vaccines, annual check ups, tests, spay/neuter, blood screenings, and microchip.
For an additional $26 per month, you get the same coverage as the routine wellness plan but it also includes more vaccines, dental, and heartworm/flea medication.
Features
It is hard to fully understand what any pet insurance company, including the ASPCA, has to offer until you learn more about the features of its policies, such as those listed above, as well as miscellaneous details related to the provider in general.
Here are several features of ASPCA pet insurance to be aware of:
All ASPCA pet insurance policies are underwritten by the United States Fire Insurance Company
ASPCA pet insurance policies are administered by Petsmarketing Insurance.com Agency, Inc.
Consumers who are interested in purchasing a policy from ASPCA are able to start a free quote online, regardless of their state
A discount of 10 percent is made available to customers with multiple pets
With ASPCA pet insurance, you are reimbursed up to 90 percent of covered vet costs
ASPCA provides the ability to try the coverage risk free for 30 days. If for any reason you are no longer interested in keeping the policy after this period expires, you can recover 100 percent of the payment  if no claims are covered.
ASPCA has a partnership with the North American Pet Health Insurance Association (NAPHIA) which goes a long way in educating pet owners and vets about the benefits of pet insurance
Final Thoughts on ASPCA Pet Insurance
Although the number of companies offering pet insurance coverage is on the rise, ASPCA has been able to satisfy thousands of customers for many years.
There are many reasons why ASPCA has moved to the top of the industry, including but not limited to:
Reimbursement of 90 percent of usual and customary covered charges from your actual vet bill
Four distinct levels of coverage
30 day money back guarantee
The ability to save up to 10 percent by insuring multiple pets
Several deductible levels
When it comes to the well being and protection of pets, the American Society for the Prevention of Cruelty to Animals (ASPCA) is no stranger. Since 1866, this organization has been taking care of pets and the people who love them.
With four levels of insurance care, the ASPCA continues to make it easy for pet owners to provide their dog and/or cat with the proper level of care, full of features, at an affordable price.
A Word From The ASPCA: Puppies Are Not Toys