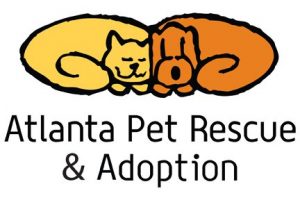 Hundreds of rescue animals are put down in shelters all over the US each year. Some shelters do it because they need to free up space while others let go of animals that have been deemed unsuitable for adoption. Fortunately, there are animal rescue organizations that are committed to ensuring that these animals are given a second chance and one of them is Atlanta Pet Rescue & Adoption.
About Atlanta Pet Rescue & Adoption
Atlanta Pet Rescue & Adoption is a non-profit animal welfare organization located in metro Atlanta. The organization works closely with other rescue homes in Atlanta to ensure that adoptable pets are given a second chance at finding a forever home. The animals they rescue are carefully picked by their staff and undergo a temperament test to determine its potential for becoming a wonderful pet.
Each pet that is rescued by APRA undergoes complete medical treatment, receive vaccinations, and are spayed or neutered before they can be adopted. In addition, all APRA pets participate in an enrichment program where they learn to socialize and are trained to respond to positive reinforcement. This ensures that APRA pets are safe in multi-pet homes and will not show behavioral problems once they are adopted.
Adopting a Pet from APRA
Atlanta Pet Rescue & Adoption has numerous cats and dogs are that ready to be adopted at any time. However, their adoption process can be a bit rigorous and their fees are a little higher compared to other shelters but these are highly justifiable. First off, they choose adoption applicants very carefully because they invest time, energy, and money on their pets to make them ready for their new home. Naturally, they would want to make sure that whoever adopts one of their pets is physically, emotionally, mentally, and financially ready for the responsibilities that come along with pet ownership.
Adopting a dog from APRA can cost around $300 while adoption fees for a cat can amount to $125. These amounts may seem high especially when compared to adoption fees in community shelters. One thing that one must consider though is the fact that all APRA pets are medically treated, dewormed, micro-chipped, vaccinated, and spayed or neutered before they go up for adoption. Some of their pets have also been treated for special conditions such as broken bones, parasitic infestations, and psychological problems. APRA actually saves future owners a lot of money from future veterinary bills because the main health problems of their pets have already been treated.
A very useful tip for those who are considering adopting from APRA is to make sure that all household members are available on the interview date and to bring all the required documents. This will help avoid delays in the processing of their adoption application.
Atlanta Pet Rescue & Adoption Sponsorship Programs
Sponsor a Dog Pen – The APRA facility currently has 9 dog pens that require regular maintenance, daily cleaning, and additional materials such as toys. Anyone can sponsor a dog pen for a specific period, depending on how much they are willing to give as a sponsorship. Basically though, sponsorships for dog pens start at $50 for an entire month.
Sponsor a Cat Room – Those who are not much of a dog person can sponsor an APRA cat room instead. Sponsors can see their names hung in their respective rooms as well as receive regular updates. Cat room sponsorships are also $50 for one month.
Sponsor a Pet – There are instances when shelter visitors fall in love with a pet but just can't adopt for whatever reason. APRA offers a Sponsor-a-Pet program wherein they can donate to the organization in honor of the pet they fell in love with. The sponsorship will go towards the medical and living expenses of the pet until it gets adopted. The best thing about this type of sponsorship program is that the donation does not only go to one pet but it also helps fund the expenses of the other pets in APRA.
Volunteering for Atlanta Pet Rescue & Adoption
APRA values the importance of volunteers. Not only because volunteers help keep operational costs down but also because they are an integral part of APRA's enrichment program since socialization is one of the most important parts. Volunteers can come in any time between 6am to 9pm any day of the week. Their only requirement is volunteers should be at least 18 years old and is not volunteering to complete community service requirements.