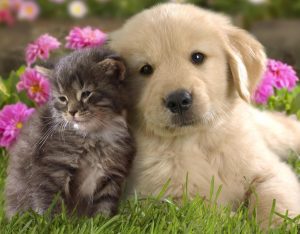 There are hundreds of sick pets put down by vets each year because their owners cannot afford to pay for their medical treatment.
Sadly enough, majority of these animals suffer from illnesses and diseases that can either be cured by a surgical procedure or managed by medications. It is undeniable that costs for veterinary care can cause a big dent on the budget but it is still surprising that many owners still opt to forgo taking out an insurance for their pets.
Top 4 pet insurance companies backed by Petupon:
In this day and age where prices for everything seem to inflate on a daily basis, it is important to be wise when it comes to handling the household budget.
Unfortunately, pet insurance is almost always the last thing on the list of things that should be prioritized. What many don't understand is while pet insurance may seem unnecessary, it actually saves pet owners a lot of money in the long run.
When you decide to get a pet, you are agreeing to become the animal's "parent". It is your responsibility to ensure that your pet gets all the love, care, and attention it needs. When it gets sick, you have to make sure that it receives medical attention, no matter what.
How are you going to do that if you don't have the money to fund its medical expenses? Pet wellness checkups alone can cost around $200 a year excluding costs for vaccinations, deworming, and prescription medications. This is where pet insurance comes in.
There are basically three types of pet insurance policies, but some companies offer more to better suit pet owners' needs:
1. Per condition with a time limit
This type of pet insurance policy covers a specific type of disease or condition for a certain amount within a specified time period. Say you took out a pet insurance policy of this type for feline obesity with a veterinary fee limit of $2,000 for 12 months.
If your cat is diagnosed with obesity 9 months into the policy, the insurance company will cover up to $2,000 of your cat's treatment but only until your policy expires – which is in 3 months time. Should you decide to continue your cat's treatment after its coverage lapses, you would have to shoulder the fees yourself.
Also, the insurance company will only cover $2,000 of your pet's medical bills. Any amount above that would have to come out of your pocket.
2. Per condition
Per condition pet insurance policies do not come with a time limit. This means the insurance company would pay for veterinary bills related to the condition that is covered by the policy until the claim amount is reached.
Say you have a German Shepherd and you took out a per condition pet insurance policy that covers up to $5,000 for hip injuries because this type of injury is very common for your dog's breed.
In the event your dog gets a hip-related injury, your insurance company will pay for your dog's vet bills until the full claim amount, which is $5,000, is reached. The coverage will not expire until the entire amount is claimed.
3. Lifetime coverage
A lifetime pet insurance coverage is the most recommended type of policy for pet owners. Unfortunately, it is also the most expensive so not a lot of people opt for this type of pet insurance.
Lifetime pet insurance policies have a set veterinary fee limit but does not expire as long as the policy is renewed annually. When the policy is renewed, the fee limit is also refreshed.
For example, you took out a lifetime pet insurance policy which covers up to $5,000 of veterinary bills for your Golden Retriever.
After a few months, it was diagnosed with cancer. The insurance company will pay for all of your dog's vet bills until every cent of the $5000 is used up.
Of course, you would have to pay the excess on your own. The good thing about this is if your pet's bills only reach the $5000 limit 2 weeks before the policy expires, you won't have to wait too long before you can renew the insurance and the limit is refreshed.
Another thing is you also get to save money because renewing your pet insurance is a lot cheaper than getting a new policy.