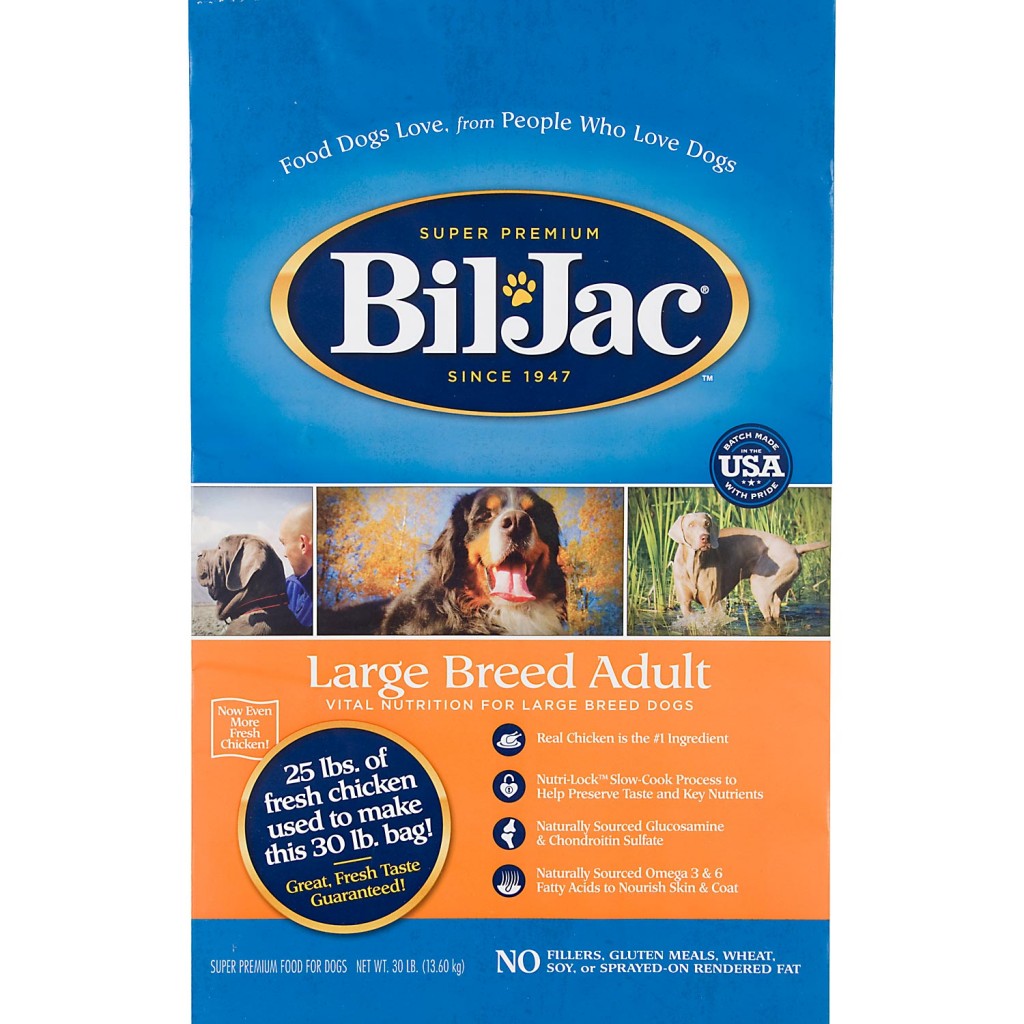 Bil-Jac Super Premium Dog Food was founded in the 1940's by Jack and Bill Kelley. At first they started out by selling only 6 lbs of their special formula which is totally different to what they are selling today. Currently, they have expanded their products, providing several choices for their customers who need special formulas for their pets. The company aims to cook their products in low heat which is an interesting way to process the products. They have stated that they are more concerned to the overall wellness of their customers' pets than using expensive ingredients in order to guarantee labels.
One of their ideals is to be able to create formulas that are easy to digest, full of nutrients and delicious. This brand is not that well known compared to their competitors, and the only reason is because they are not spending too much on advertising. Despite the fact that they don't give enough attention on traditional marketing, there are still pet owners who are loyal to their brand and that's the reason they continue to produce more varieties of recipes. They are more focused on improving their brand products and believe that word-of-mouth is still more effective. They are offering free samples and encouraging potential customers to compare their products to other brands.
Ingredients and Recipes
Bil-Jac dog foods are usually made of wheat gluten meals, corn meals, rice gluten, chicken or any other protein source. Among the many ingredients, chicken is its primary content. They are mostly from different organs of the chosen protein, and usually contain 7-12 ingredients. Also, their manufacturing includes low heat and slow cooking so present nutrients won't be damaged unlike when you cook it quickly. With this process, the corn meal will be cooked perfectly for easy digestion.
According to some pet owners, corn meals are not quite effective and cause several digestive concerns to their pets, but with Bil-Jac they make sure that every pet food ingredient is well manufactured for dogs to absorb unless your pets are unusually sensitive. Apart from the traditional frozen dog foods, the company is trying to produce several dry products which are safe and healthy upon delivery.
Here are some Bil-Jac recipes:
Bil Jac Supply
Bill Jac Reduced Fat Dog Food
Bill Jac Select Adult
Bill Jac Large Breed Select Adult
Bill Jac Senior with Chicken and Oatmeal
Bill Jac Small Breed Select
Bill Jac Small Breed Puppy
Dog Food Recall
Bill Jac food formulas and recipes seem to be fresh and with no unnecessary ingredients despite its plant-based components. There are several companies recalling their products in the market over the past few years, but Bil Jac dog foods haven't been involved in any pet food recalls.
If you are still unsure on what to give your dogs, check the labels. Bil-Jac sometimes gives out samples to showcase that they are better than their competitors, instead of buying right away why not give it a try with their free giveaways and let your dog decide for you?