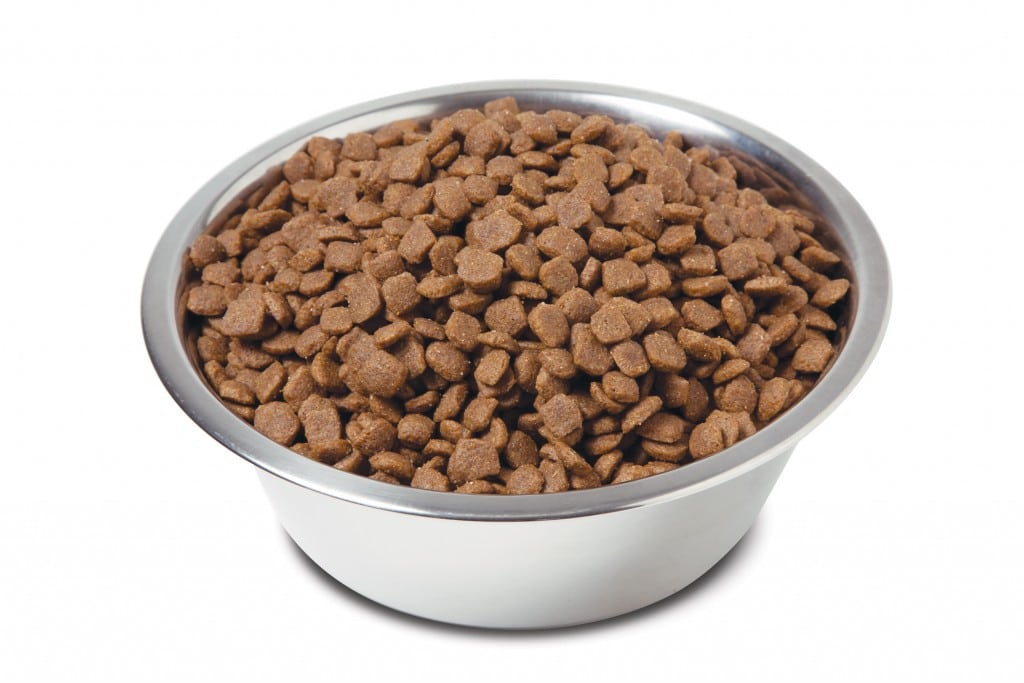 When Logan and I first started coming up with ideas for what Petupon would be, one of the things that we started working on was Dog Food Reviews. Originally, Dog Food Reviews were something that we wanted to focus on so that you could have access to some none bias reviews about the foods you are feeding your dog.
Currently we are focusing on other ideas for the site, but I wanted to recap all of our old reviews for you so they would be grouped together on one post. Please keep in mind that these reviews are old and only one opinion. We encourage all of our readers to research their dog food thoroughly before making a decision on what to feed them everyday.
Check out the reviews below:
There are pet owners that are already familiar with Hills products because some of them are under the Science Diet name. Most of their formulas are based on veterinarian prescriptions, mostly used for special cases. However, it seems that there is no AFFCO (The Association of American Feed Control Officials) profile approval for this brand.

Hills dog food products are all manufactured by their own company which is Hills Pet Nutrition. This company is under Colgate-Palmolive Company which they purchased around 1976.
Procter & Gamble is among many of the well-known companies responsible for the production ofpet food. They most notably produce Eukanuba Dog Foods. This brand is known for sponsoring different dog shows and events. Despite the fact that they are popular among other dog foods available in various pet stores, pet owners don't seem to believe that they use superior ingredients because there are recipes that do not use meats as their primary component.

The Eukanuba brand has been in the pet diet industry since 1969. Though it was manufactured by P&G, it was Paul Lams who gave the name for this brand of dog food. He chose Eukanuba to be different from the other brands of pet foods. He wanted it to be unique and memorable and thought that Eukanuba is appealing and could be interpreted as supreme.
I and Love and You dog food is not as popular as other brands. They are new in the pet nutrition industry and are continuously growing their customer basis. This brand started when Marty Grosjean, a pet storeowner, wanted to expand his business when he came up with an innovative pet brand. He collaborated with three other individuals whom he knew, Brendan Synnott, Chris Bentley and Steve Ball. They worked together and created I and Love and You, an all-natural dog food.
Halo Purely for Pets is a company that has been making quality pet food products since 1986 and is co-owned by a popular TV personality, Ellen DeGeneres. She has adopted several dogs to show her support to different pet organizations and, the company itself has been dedicated to donating meals to pet shelters throughout their campaign. The entire production started when Spot, Andi Brown's pet cat, experienced a digestive problem, skin allergies, and excessive shedding. Andi soon discovered that it happened because his cat lacked enough nutrients which should have been available in its food. So with this new understanding, he decided to make a "stew" using different combinations of natural ingredients which helped Spot recover.
Bil-Jac Super Premium Dog Food was founded in the 1940's by Jack and Bill Kelley. At first they started out by selling only 6 lbs of their special formula which is totally different to what they are selling today. Currently, they have expanded their products, providing several choices for their customers who need special formulas for their pets. The company aims to cook their products in low heat which is an interesting way to process the products. They have stated that they are more concerned to the overall wellness of their customers' pets than using expensive ingredients in order to guarantee labels.
Pet owners have to be careful with what they're feeding their pets, especially today since most products on the market promise to add vigor to your pet's health but are not approved by their respective councils. Pet lovers, more often than not, tend to purchase and change brands without any deeper knowledge about the product or without asking vets for an expert advice. It is extremely important to do the research to provide your pet with optimum nutrition.

Pets are sometimes sensitive to certain food products which can develop into other health problems. It is your responsibility to ensure that they get enough nutrients needed for their bodies. When trying out a new brand for your pets, it is always recommended that you check the labels and read its ingredients to have an idea about its contents.
Avoderm is manufactured by Breeder's Choice Pet Foods which is a division of two merged companies, Central Garden and Pet Company. They started introducing pet foods in the market in 1947; frozen dog meals in particular. It wasn't until 1960 when they finally decided to sell dry meals and dog biscuits; Breeder's Choice then introduced Avoderm in 1982. Since then it has been recognized as one of the premium products for pet nutrition. The company aims to provide products with higher a value of nutrients far better than their competitors.
Determining the right dog food for your pets is really important. If you want your dogs to grow up to be alert and physically fit, checking different products which contain enough amounts of nutrients is another factor that any pet owner should consider. With all the hundreds available pet food brands in the market it is a challenge to check on which of them is the best fit for your pet dog.

Among those brands, Pedigree seems to be one of them that continues to lead with its' name – it is always on top of the others. Its popularity is already established after being in the pet nutrition industry for quite a long time. Also, they already know how to deal with their customers in terms of using effective marketing strategies through impressive ads and dog event sponsorships.
More often than not the first question of most pet owners when looking for dog foods for their pet is, "what's the best brand?" This is actually hard to answer as one brand may have a different effect on different breeds of dogs. With this, it is better to assess the needs of your pet and check the label of your chosen brand. It is normal that you will be overwhelmed by the numbers of brands while shopping at pet shops. This should not keep you from choosing the best.
Pet lovers don't want to settle for less when it comes to their beloved dogs. So as often as possible, they are looking for the best brand that suits their pet's needs. Always remember that a certain brand might have a different effect on your pet compared to other users. Being skeptical at times can help but to ensure that your pet is getting the right nutrients for its overall wellness, consult their vet.
Not all well-known brands manufacture the most superior products. This goes the same with dog foods. More often than not, these popular brands are also the most expensive. Pet owners need to take note that often times they are not paying for the quality but for the name brand. Before becoming a loyal customer of a certain brand, make sure that those dog foods work well with your pets.

Looking for the right product takes time and it is very possible that you will be shifting from one brand to another until you finally get the best for your dogs. For first time pet owners, this can be a problem that needs proper assistance from an expert. Visiting a local vet will help lessen the concern, also reading the labels and doing research using credible sources can make a huge difference.
For pet owners, hunting down the best diet for their dogs is one of the most challenging concerns that they have to deal with. With the growing numbers of available brands and types coming out in the market it is quite tough to differentiate one from the other. However, it is always helpful to read reviews, ask your fellow pet owners and trusted veterinarian before deciding. Be responsible when choosing which brands will fit your loyal friend. Rotations Dog Food is one of the trusted companies for pet food. They have a high loyalty rate because their products are great quality, and many pets have no dietary issues with the ingredients used.
Providing your pet with the healthy and nutrient filled diet that it needs will keep your pet around for many years. However, the most laborious task is figuring out which brand and type of dog food is best for Fido. Science Diet dog foods cover a broad spectrum of needs. From the most basic of diets to those with finicky stomachs or special needs, Science Diet has you covered.
How well do you know the brand of your dog food? When you decide to take care of a pet, it is essential to understand that each brand is totally different from the others. Though most brands today offer organic ingredients, it is not enough to ensure that your loyal pet is in good hands. For dogs to get the right vitamins and nutrients needed for their bodies, it is good to discuss what exactly your pet needs with a vet. There is no guarantee that the same brand will work on two dogs with a different size, breed, and age.
The overall wellness of your pet is important. Wellness dog foods' main goal is to provide a healthy, happy life to your pets through natural foods. Though it would take some time before your pet gets used to new products, make sure that it doesn't contain any harmful chemicals. Checking the labels is a must; this should not be skipped which most pet owners tend to underestimate. Labels are designed to give users the idea of what's behind those enticing packages.