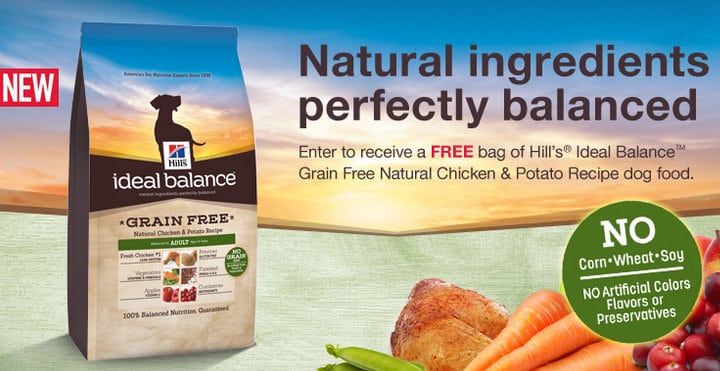 These days, people are getting closer to their pets and more often than not. One of the biggest issues that most pet parents have is finding the best brand of dog foods for their loyal friends. Though there are wide selections of pet foods online or in pet shops, choosing the best one is a challenge.
There are pet owners that are already familiar with Hills products because some of them are under the Science Diet name. Most of their formulas are based on veterinarian prescriptions, mostly used for special cases. However, it seems that there is no AFFCO (The Association of American Feed Control Officials) profile approval for this brand.
Hills dog food products are all manufactured by their own company which is Hills Pet Nutrition. This company is under Colgate-Palmolive Company which they purchased around 1976.
Ingredients
When choosing a certain brand to try for your pets, it is important to check the ingredients on the package. This will give you further ideas if there are specific allergens that might pose a possible risk to your dog's health. Hills products contain plants that are not compatible with sensitive dogs. They have soybean, corn and artificial additives. The ingredients for this brand are not always the same, it depends on the formula of the dry and canned products, but the main ingredients for this brand are chicken, corn flour, brewers' rice, dried beet pulp and chicken fats. The products based on their ingredients are an average kibble, though it may not be enough to tell the entire combination of the product.
Here are some Hills recipes:
Hills Prescription Diet b/d Aging and Alertness
Hills Prescription Diet j/d Canine Mobility
Hills Prescription Diet r/d Canine Weight Loss Low Calorie
Hills Prescription Diet z/d Canine Low Allergen
Hills Prescription Diet a/d Critical Care
Hills Prescription Diet k/d Canine Renal Health
Hills Prescription Diet w/d Canine Low Fat Diabetic Gastrointestinal w/ Chicken
Hills Prescription Diet d/d Canine Skin Support Salmon
Where can I buy Hill's Ideal Balance dog food?
Unlike any other brands that can be purchased almost in all pet shops, some of their products require prescriptions from the vets. So like drugs, they are not over-the-counter medicines, they need proper instructions from the experts. After you purchase the product, always check the advice on the package to give you an idea on how much is enough for your canines.
Product Recall
It is essential to know if the product that you are about to buy or have already purchased is on the recall list. This will give you a hint as to whether or not safety control is a priority of that brand. Hills was part of the recall list in 2007 however, it was a cat food. The product was Hills Prescription Diet m/d.
Among the many brands available in the market today, it is your obligation to ensure that your pets are living healthy all throughout their lives. If you think you can't handle certain health circumstances it's better not to have one, for you are just compromising their chance of living a great life with other pet owners.