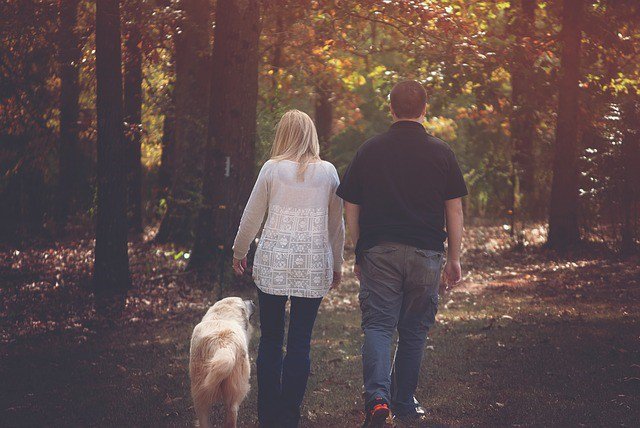 As the weather turns colder and the holidays approach, not everyone is ready to make merry. In fact, many people suffer from seasonal affective disorder (SAD), which makes them feel unhappy, moody, and tired.
Other people struggle during the holidays because of stressful deadlines that arise at the end of the year, family dysfunction or loss, and poor eating and drinking habits. Sometimes, people feel down at the holidays because they are constantly reminded of the love and happiness they don't have in their own lives.
One bright spot in the midst of holiday and winter depression can be your dog. Sure, most dog lovers know that their four-legged friends are good listeners and make great companions, but you may not know just how powerful your dog can be when it comes to lifting your spirits when you're feeling down.
Learn more below:
Unconditional Love from Dogs
No matter what kind of a day you've had, you can count on your dog to greet you at the door, and he more than likely will be happier to see you than most of your human family members.
Dogs show us their affection through licks, tail wags, and barks on a daily basis. They immediately show us that they missed us and are thrilled to see us as soon as we return.
Dogs love unconditionally, much in the same way that parents love their children. It's hard not to smile and feel better when you are greeted with such love every day.
Dogs Add a Certain Structure and Routine To Your Day
Anyone who has felt down or who has struggled with depression knows how easy it is to spend entire days in bed or on the couch. When you have a dog, however, you have to get out of bed to care for her, especially when she is pawing at your hand.
The regular feedings and exercise make for a consistent routine that keeps your dog calm, and it helps you keep the depression, anxiety, or stress at bay because you are always responsible for feeding her, exercising her, and caring for her.
Dogs and the Power of Touch
Touch has incredible healing powers, as evidenced by various research studies. In one small study, researchers found that massage therapy alleviates muscle soreness and improves blood flow.
Another study found that 45-minute massages decrease cortisol, a stress hormone, and strengthen the immune system by building white blood cells.
Hugging also reduces stress by triggering the hormone oxytocin, which also lowers blood pressure and heart rates. Similarly, researchers found that holding hands reduces stress and anxiety.
All of this research on touch explains why petting a dog lowers blood pressure and heart rate and increases levels of serotonin and dopamine, two chemicals found in the body that greatly affect our moods.
Dogs Provide a Much-Needed Connection
Often, people who are feeling down or suffering from depression remain home or avoid contact with the outside world. Dogs help to alleviate loneliness and a sense of disconnection by providing comfort, companionship, and a sense of purpose for their owners.
Dr. Katie Kangas, co-founder of the Pet Wellness Academy, explains that "love and connection does exist in the world, and animals are a great resource to find this within one's life." This explains why service dogs are able to help people suffering from post-traumatic stress disorder (PTSD), especially veterans.
So, whether you find yourself feeling down during the holiday season or suffering from a more severe form of depression, you can count on your dog to lift your spirits. Appreciate those sloppy licks and spend more time with your dog, and you may just be surprised by how much better you feel.
This article was submitted by Vee Cecil, a wellness coach, personal trainer, and bootcamp instructor.