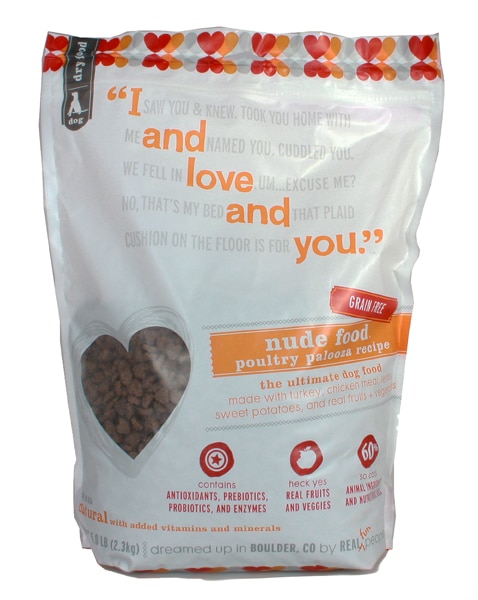 The name and the packaging are filled with love, will you fall for it? Apparently among the many brands, I and Love and You is one of those with a powerful name, easy to remember, and appealing. But is it worth trying? If you love pampering your pets just like everybody else, choosing the best brand for them is your primary concern.
I and Love and You dog food is not as popular as other brands. They are new in the pet nutrition industry and are continuously growing their customer basis. This brand started when Marty Grosjean, a pet store owner, wanted to expand his business when he came up with an innovative pet brand. He collaborated with three other individuals whom he knew, Brendan Synnott, Chris Bentley and Steve Ball. They worked together and created I and Love and You, an all-natural dog food.
Ingredients
This product uses human-grade ingredients like chicken, beef and pork, together with nutritiously selected vegetables like apples, pumpkins, sweet potatoes and broccoli. Compared to other manufacturing process, I and Love and You dog foods dehydrate their ingredients in small batches. With this, nutrients are not entirely lost compared to any other process. Based on the overall ingredients of their several products, it seems that they are an above average dog food.
In addition, since I and Love and You values real and natural nutrition, all their products do not contain any preservatives, additives, or artificial colors. This brand looks to be rich in proteins; canines are known for being meat loving animals, they won't be disappointed with the products. Carnivorous animals are naturally in-love with meat, but do you have time to butcher and chop raw meats to create a homemade recipe for your pet every meal? More often than not, pet owners do not have enough time to make personal food for their pets, most especially if they have more than one dog. If you want to give your dog the freshest and most naturally available dry food then check out I and Love and You brand.