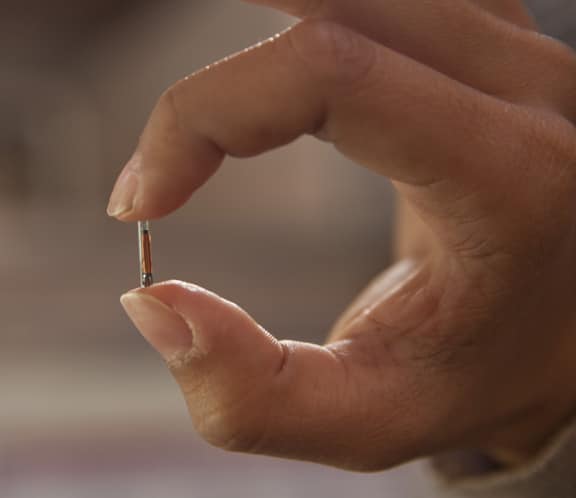 Imagine this: You decide to leave your dog in the yard for no more than an hour while you go to the grocery store. A storm pops up and it begins to thunder and lightning. Your dog gets scared and somehow escapes. When you arrive home your dog is nowhere to be found and you being to frantically search for him. You call neighbors, the local pound, and rescue shelters hoping that someone has sighted him or turned him in. You give descriptions, but your dog could look like a hundred other dogs out there. You realize your beloved pet may never come home.
This year roughly ten million pets will go missing from one unfortunate circumstance to another, that's about one in three. Without any sort of identification ninety percent of them will never return home. Getting a microchip for your dog or cat can save you a ton of stress and heartache in the event of this happening.
These days if you get a rescue the chip comes standard. If you buy your pet from a breeder you can get the microchip directly from the microchip company and have your vet insert it for a small fee, or the vet can often provide the chip as well. It's far less painful to the pet than you think.
The chip is about the size of a grain of rice and gets injected just under the skin. They freeze the injection area to alleviate any discomfort your pet may feel while feeding them tons of yummy treats, (My dog loved getting his done because he got four biscuits out of it). Each chip comes with a number that you'll need to register with the name of your the pet(s), along with: your name, address, and phone number.
That's it!  Once it's done, it's done. Just be sure to notify the vet and microchip company of any address or phone number changes.
Now, as for that "imaginary" story, that actually has happened to quite a few people out there. The good news is that many of them were found thanks to microchip technology. Unfortunately for the ones that never returned, some of them were not micro chipped.
Once you bring a pet into your family they become your little one. Losing them is terrible, but losing them to something preventable is even worse. Get them your pet micro chipped before it's too late!