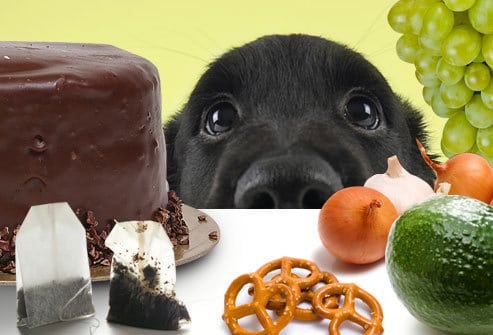 What is diabetes mellitus (DM)?
Diabetes mellitus is a metabolic disease which is characterized by abnormally high levels of blood sugar (glucose). It is relatively rare in dogs, but quite frequent in cats and requires lifelong management.
Classification and types
As in humans, DM in pets can be classified into two types:
Type I, or insulin-dependent DM (the prevalent type in dogs) is characterized by the absolute inability of the pancreas to produce insulin, the hormone responsible for down-regulating blood sugar levels by causing cells in the skeletal muscles and fat tissue to absorb glucose from the blood.
In Type II, or non insulin-dependent DM (the prevalent type in cats), the pancreas is able to produce small quantities of insulin, but the body's cells have become resistant to it. As in humans, the number one predisposing factor for developing type II DM in cats is obesity.
Both types result in abnormally high blood sugar, which has a detrimental effect on the cells and may be fatal if left untreated.
Clinical signs of DM
Increased urination and water uptake (accidents can happen even to the best behaved pets)
Weight loss despite having a voracious appetite
Cats with advanced DM develop a plantigrade stance (standing and walking on the hock) caused by diabetic nerve damage
Diagnosing DM
Your vet will make the diagnosis by laboratory testing. In the majority of dogs, an abnormally high glucose level is diagnostic of DM.
In acts, however, blood glucose may also be significantly blood elevated as a result of stress (for some cats, simply being taken to the vet is enough for their blood sugar levels to skyrocket!), so additional tests are needed.
Typically, these would include measuring fructosamine concentration the blood – fructosamine is a sugar compound which, if elevated, indicates that glucose levels have been above normal for the past 2-3 weeks – and a urinalysis.
Elevated glucose and fructosamine levels in the blood, as well as the presence of glucose and ketones (toxic waste products of fat metabolism) in the urine are diagnostic of DM in cats.
Depending on your pet's symptoms, your vet may want to perform ancillary tests to rule out concurrent diseases which may complicate the diabetes and influence the therapeutic outcome.
Treatment of DM
Insulin remains the drug of choice for managing this condition. There are several types and your veterinarian will determine which one is right for your pet. The goals of the therapy are the resolution of clinical signs and the maintenance of steady blood sugar levels throughout the day, with little or no postprandial peaking.
For dogs with Type I DM, this means a lifetime of daily injections, but about 50% of cats with Type II DM can be weaned off the insulin after blood sugar levels have been normalized with initial therapy and proper nutrition.
However, even cats who don't require medication will need monitoring and a strict diet for the rest of their lives.
Proper nutrition is a huge part of therapeutic success. Several pet food manufacturers now offer diabetic formulas – your vet will help you find the one that's best suited to your pet.
Diabetic food for dogs should be high in (water-soluble) fiber and contain complex carbohydrates so that the glucose can be taken up slowly. Diabetic cat food should be high in protein and low in carbohydrates (just like mice!).
Regular meals are an extremely important part of diabetes home care, so if your cat is a finicky eater, it is better that they continue eating their normal food rather than starve.
Caring for an animal with DM
Pets with DM require a very strict feeding regime and regular blood sugar monitoring to make sure their insulin doses are adequate. Here are some guidelines for achieving therapeutic success:
Feed the same amount of the same type of food at the same times of day (twice daily with 12-hour intervals is usually a good way to go)
Absolutely no sweets or scraps from the table between meal times
Give the same amount of insulin at the same time (some find it easiest to inject while their pet is eating, whereas some do it after the meal – do what works best for you)
Do not inject your pet when they have not eaten
Never change the dosage of insulin without consulting with your vet first!
Be extra careful when buying new hypodermic syringes! insulin preparations come in two different concentrations (100 units/ml and 40 units/ml), each with the respective syringes, and getting the dosage wrong could have fatal consequences
Always let your vet know if your pet is showing clinical signs like apathy, inappetence, vomiting or diarrhea or seems off in any other way
Keep your appointments for check-ups with the vet; your vet will want to do regular glucose checks to monitor the success of the therapy
In conclusion:
Diabetic dogs and cats require special care and unfortunately will never be cured, but with the right management and monitoring, there is no reason why they can't live happy, full lives.