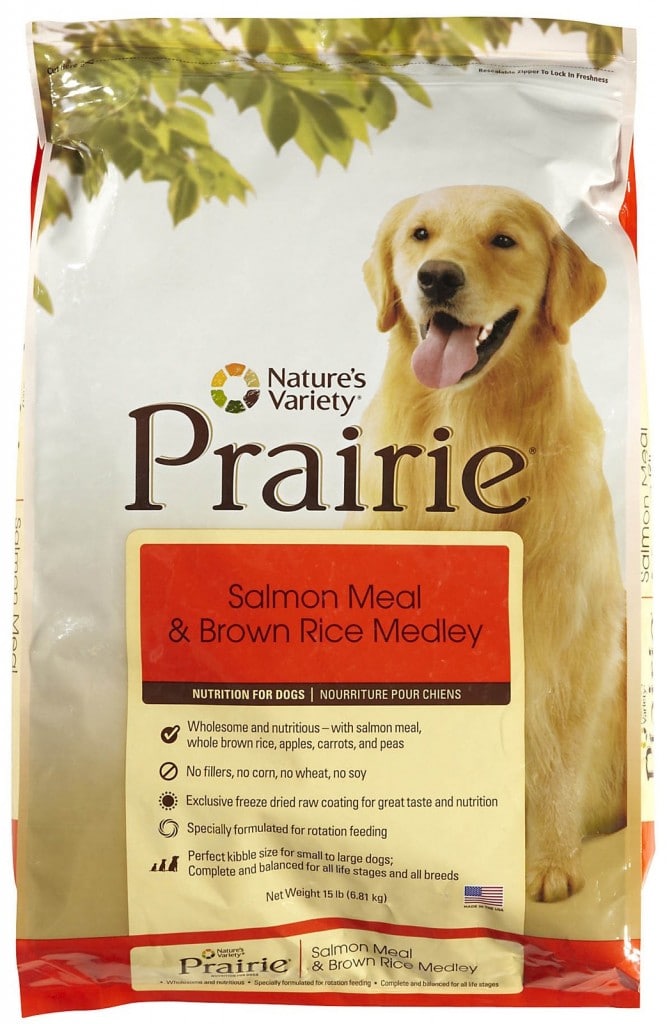 Pet owners have to be careful with what they're feeding their pets, especially today since most products on the market promise to add vigor to your pet's health but are not approved by their respective councils. Pet lovers, more often than not, tend to purchase and change brands without any deeper knowledge about the product or without asking vets for an expert advice. It is extremely important to do the research to provide your pet with optimum nutrition.
Pets are sometimes sensitive to certain food products which can develop into other health problems. It is your responsibility to ensure that they get enough nutrients needed for their bodies. When trying out a new brand for your pets, it is always recommended that you check the labels and read its ingredients to have an idea about its contents.
Nature's Variety Prairie is one of the many brands available today in the market. Their main goal is to convince pet owners to make a change in their pets' lives. They have been producing different pet foods from natural ingredients. Their products include eight different dry dog foods, six of them are claiming to be AAFCO (Association of American Feed Control Officials) approved. AAFCO is an organization setting standards for animal feed and pet foods in America.
Some of Nature's Variety Prairie products are Prairie Duck and Oatmeal, Prairie Lamb and Oatmeal, Prairie Venison and Barley, Prairie Beef and Barley, Prairie Chicken and Brown Rice, Prairie Salmon Meal and Brown Rice, Prairie Puppy Chicken Meal and Brown Rice Medley, and Prairie Large Breed Puppy Chicken Meal and Brown Rice Medley.
Ingredients
This brand is available in moist canned food and kibble, thus pet owners have options for their dogs and cats. Nature's Variety Prairie Dog Foods are assured to be free of wheat, soy, corn, preservatives, and artificial colors and flavors. Also, their raw food diets are produced from USDA meat, bones and organ meats which are enriched with several vitamins, Omega 3&6, manganese, and zinc. 95% of the ingredients are mostly organs, meat, and bones while the remaining 5% are fruits, vegetables, organic sprouts. and Norwegian salmon oil.
Product Recalls
Last 2010 select raw chicken diet meals were voluntarily recalled for positive Salmonella presence. Another issue occurred in 2012 and in February of this year, the company announced a recall after some clear plastics were seen in the packaged food product which could cause possible choking or other health problems.
Among the other brands, Nature's Variety Prairie seems to be an above average pet food despite the recalls. One of its best products is raw frozen diet chicken which you can try on your canine pets. However, it is still advisable to check with your pet's vet just to ensure that this brand is right fit for them.