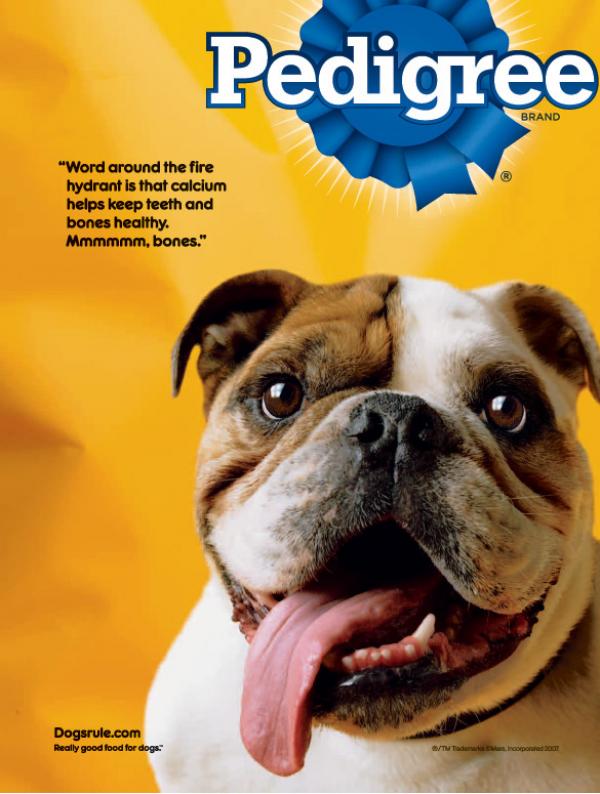 Determining the right dog food for your pets is really important. If you want your dogs to grow up to be alert and physically fit, checking different products which contain enough amounts of nutrients is another factor that any pet owner should consider. With all the hundreds available pet food brands in the market it is a challenge to check on which of them is the best fit for your pet dog.
Among those brands, Pedigree seems to be one of them that continues to lead with its' name – it is always on top of the others. Its popularity is already established after being in the pet nutrition industry for quite a long time. Also, they already know how to deal with their customers in terms of using effective marketing strategies through impressive ads and dog event sponsorships.
Company Details: Pedigree
Mars, Incorporated, which is known for their candies, decided to start manufacturing dog food products for pet lovers. It was in 1980 when this product started to rise among its competitors, and the company began to produce attractive campaign ads while sponsoring major dog events. Through this, pet lovers recognized and started supporting them. But after many years, Pedigree changed their priorities and stopped sponsoring dog events. Instead, they now focus on featuring shelter dogs instead of purebreds. They have started raising money to give back to shelters to help dogs in need.
Pedigree Products and Ingredients
Pedigree products are available in dry, treats, canned foods and snacks. They are also manufacturing dog foods for certain treatments and health concerns. They make them from different formulas and recipes considering various factors like age, seniority, breed and size. This brand is mostly available in leading stores and online shops and is affordable and ideal for tight budgets.
The main components of Pedigree dog food include meat and bone meal, ground whole corn, corn, animal fat, soybean meal, ground whole wheat and vegetable oil. There are certain concerns raised as its ingredients don't look too impressive to some pet owners. These pet lovers are most likely to purchase a dog food which is almost of the same quality as human foods. Other concerns involved are the presence of dyes and colorings in their products. Though these dyes and colorings are attractive since they add color to the product, they can possibly harm the dogs.
Safety and Complaints
Hundreds of complaints and bad reviews are continuously slapping Pedigree's products but there are no recalls reported for this brand. Lots of pet owners are telling their sad stories with their pet's experiences after eating Pedigree dog foods. Some said that their pets began vomiting, had rapid tooth decay, seizures, discolored stools, and were too sick to function properly. After all the complaints and shameful reviews, it seems that Pedigree still survives and no recall has been recorded.
Although it is a well known brand, it still may not be the best for your dog. Read the ingredient labels thoroughly and speak to your vet to determine if Pedigree brand is the right fit for your pup.