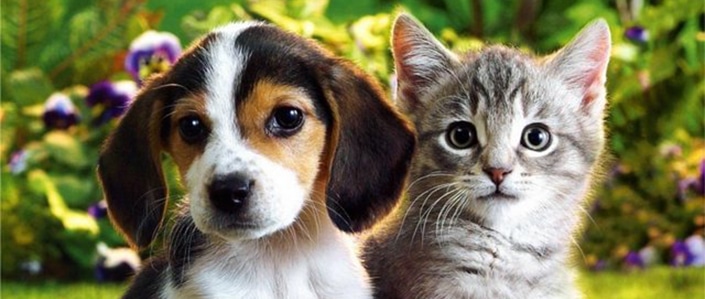 VPI Pet Insurance, located on the web at PetInsurance.com, has long been one of the most popular pet insurance companies in the world.
Since 1982, this company has been providing pet owners with high quality, comprehensive insurance. In fact, its first policy was issued to Lassie, the hit star of the television show by the same name.
When compared to other companies, it is easy to see that VPI Pet Insurance has some of the most knowledgeable professionals in the industry on their team. This includes more than 10 veterinarians as well as nearly 100 employees with veterinary practice experience.
By hiring people with so much knowledge, the company is able to stay current with the most recent trends and practices, all of which have some sort of impact on their primary business, the offering of high quality pet insurance.
To ensure customers that VPI Pet Insurance will continue to offer the highest level of service, they teamed up in 2008 with the Nationwide family of companies.
As you know, Nationwide is one of the largest insurance corporations in the world, providing millions upon millions of people with the coverage they need to stay protected.
For those who are looking to learn more about VPI Pet Insurance, there is a lot of information out there. That being said, the company's mission statement will help you understand its goals:
"We empower pet owners to work with their veterinarian in making optimal healthcare decisions for their pets."
Types of Plans
Before we get into the finer details of the types of pet insurance plans offered by VPI, it is important to note that the company offers coverage for both dogs and cats, as well as others including but not necessarily limited to:
No matter if you are buying pet insurance for a dog or cat, VPI Pet Insurance offers four levels of coverage. Each one comes with a base premium, with a variety of features that are sure to match the needs of those who choose that particular level. The four levels of coverage include:
Major Medical Plan Comprehensive – This is designed for pet owners who want the peace of mind that accompanies a comprehensive policy. While it is the most expensive of the four options, it also provides the greatest level of coverage.
Medical Plan Economical – A good choice for those who are interested in solid coverage, but are not looking to spend too much money. If you want basic medical coverage for your pet, this is an excellent choice.
Injury Plan Emergency – If you own an older dog and are interested in something that covers the "what-ifs," this affordable policy is right up your alley.
CareGuard Wellness – Coverage for pet owners who are looking to receive cash back for everyday pet care. This coverage can be added to any of the three plans mentioned above.
Insurance Premium
Like all pet insurance companies, the cost of coverage can and will vary from one pet to the next.
VPI Pet Insurance starts by considering the type of pet you are looking to insurance. From there, additional details are added to the quote including:
Breed of your pet
Age at the time of enrollment
Gender of your pet
The cost of veterinary care in your local area
Cost
VPI Pet Insurance has a base premium price in place for both dogs and cats, for all four coverage levels.
Dogs
Major Medical Plan Comprehensive. $25 – $35 per month.
Medical Plan Economical. $19 – $27 per month.
Injury Plan Emergency. $10 per month.
CareGuard Wellness. $12 – $22 per month.
Cats
Major Medical Plan Comprehensive. $15 – $22 per month.
Medical Plan Economical. $12 – $17 per month.
Injury Plan Emergency. $11 per month.
CareGuard Wellness. $12 – $22 per month.
Features
VPI Pet Insurance provides pet owners with many features that other companies do not. Additionally, this company offers the ability to add on coverage, such as through CareGuard Wellness, to ensure a higher level of coverage.
Some of the features that have made VPI Pet Insurance so popular over the years include:
Four types of plans, all of which provide a unique level of coverage
High maximum annual benefit, such as $14,000 with the Major Medical Plan Comprehensive
Plans that provide coverage for all of the following: accidents, x-rays, surgeries, prescriptions, hospitalization, illnesses, cancer, and hereditary diseases
Dog and cat insurance, along with bird and exotic pet plans
Underwriting by National Casualty Company outside California and by Veterinary Pet Insurance Company within the state
Final Thoughts on VPI Pet Insurance
There may be companies that offer similar pet insurance plans, but nobody can take away the fact that VPI Pet Insurance more or less invented the pet insurance industry.
The company has been doing business for more than 30 years, providing pet owners throughout the country with comprehensive, affordable coverage.
To go along with everything else, VPI Pet Insurance has long been known for its dedication to customer service – something that is often times overlooked in the insurance industry.
In addition to the 10 veterinarians as well as nearly 100 employees with veterinarian practice experience, the company has hundreds of other workers, all of who are dedicated to providing clients with the best coverage and service.
With each passing year, VPI Pet Insurance continues to reach its goals and live up to its mission statement, which is worth mentioning once again:
"We empower pet owners to work with their veterinarian in making optimal healthcare decisions for their pets."