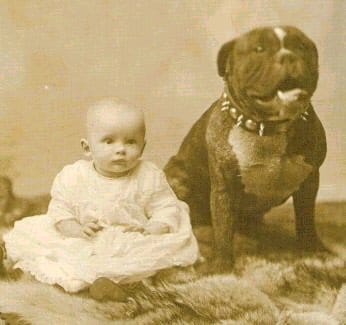 It is undeniable that Pitbulls have earned more bad publicity than any other dog breed in the world. While news reports and stories about Pitbull attacks may be true, reporters tend to skip the part where they try to find out what caused the dog to attack. They always focus on the victim's side of the story and forget the fact that the dog is also a victim.
But why do Pitbulls have such a bad rap? It is probably because of its long history in dog fighting arenas. The history of the Pitbull dates back to early Britain. Its ancestors were used in illegal games such as baiting and ratting. In the late 1800s, public interest piqued towards dog fighting and this prompted the development of the first line of Pitbull Terriers. Common breeders crossbred bulldogs with native terriers in order to produce powerful medium sized dogs suitable to fight in the pits. It goes without saying that they were also trained to be vicious, fearless canines.
Despite its cruel and bloody history, Pitbulls have a soft side too and this is why many choose Pits as pets. They are extremely loyal and protective of their owners, love to cuddle, and can play all day. However, it is very important to remember that it is not good for Pitbulls to be kept locked up all day as they can get restless. Daily walks are a must so they can exhaust some of their pent up energy. For this reason, this type of dog breed is not recommended for those who have very busy schedules.
Pits require very low maintenance. They do not need a lot of care and rarely get sick. This makes them the perfect breed for prospective dog owners who cannot afford expensive vet visits and canine medications. Early Pitbull breeders may have intentionally chosen to crossbreed dog breeds that had tough immune systems as they would have to endure rigorous training to become fighting dogs.
Pitbulls need to be trained properly and be allowed to socialize even as pups in order to be domesticated. Owners should not forget that Pitbulls have been bred specifically for the purpose of attacking other dogs. New additions to the family, such as a new pet or a baby, should be introduced properly and should never be left alone with the Pitbull. This breed's innate nature is the reason why there are reports of Pitbulls attacking babies. Should these types of incidents be blamed on the Pit or on its owner who should have known better than to leave a Pitbull and a baby unattended?
Sadly enough, there are quite a number of irresponsible Pitbull owners who raise their dogs to become aggressive. Violent Pitbulls are often the result of the lack of obedience training and socialization. Irresponsible Pitbull owners isolate their dogs on purpose and sometimes, even starve them so they become hostile against other animals and humans. What's more is that guests and even the owners themselves provoke these poor creatures! If you were starved and isolated then provoked, wouldn't you attack like a wild animal too?
Now, do Pitbulls deserve the bad reputation? Certainly not. While Pitbulls have a rather violent history, the Pits being born today don't exactly represent their ancestors. They have been domesticated since the early 19th Century. As such, they are just like any other dog breed. Their behavior merely represents the treatment of their owners.