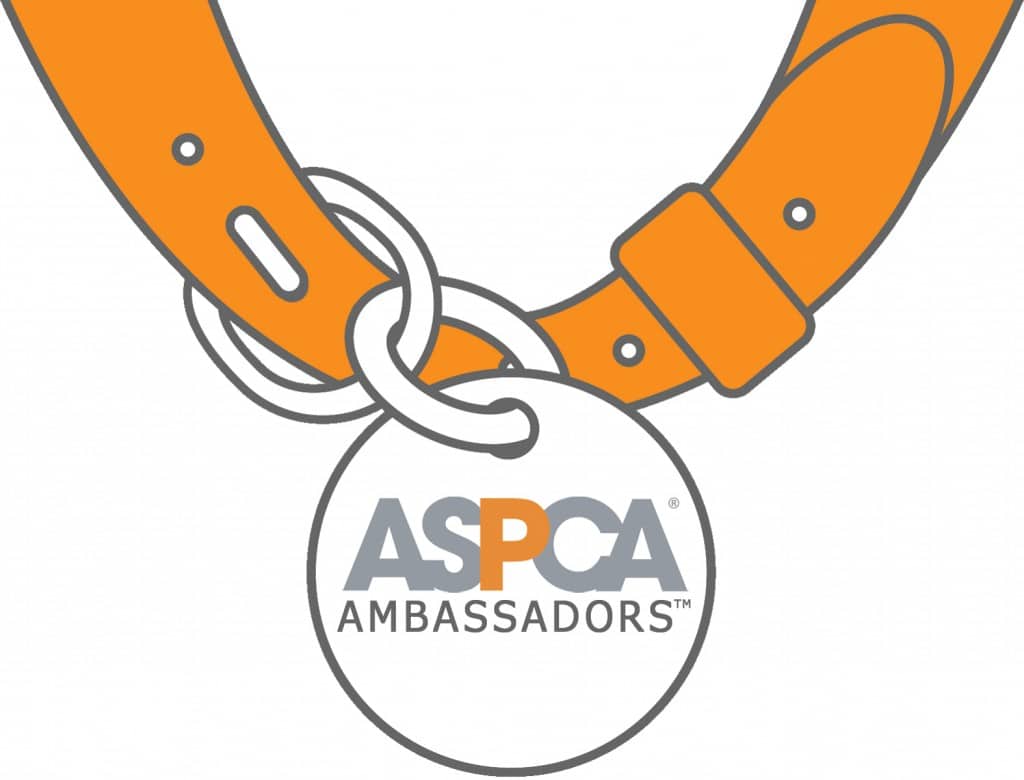 The American Society for the Prevention of Cruelty to Animals or ASPCA is a non-profit anti-animal cruelty organization founded by Henry Bergh in 1866. Bergh was a philanthropist and a diplomat who had a soft spot for animals. He got inspiration from the Royal Society for the Prevention of Cruelty to Animals when he lived in England and decided to form a similar organization in the United States.
The group's mission was "to provide effective means for the prevention of cruelty to animals throughout the United States." Initially, their focus was to protect the hundreds of horses being put into hard labor in New York City. As the organization grew, they started to intervene on behalf of different types of animals being made to work under harsh and cruel conditions as well as those being shipped for slaughter. Being the first anti-animal cruelty group in the US, they were also the first one to take notice of how circus and exhibit animals were being treated. Naturally, they also protected the hundreds of stray dogs and cats around the city.
A year after the ASPCA was formed, other philanthropists who were also concerned about animal welfare followed suit and started putting up their own organizations in various parts of the US. Although these were independent organizations, they followed the ASPCA's model and even the use of its name. These groups were known as the Societies for the Prevention of Cruelty to Animals or SPCAs. At present time, there are thousands of animal welfare groups all over the world, all of which are dedicated to protecting the lives of animals and their rights. However, they are not in any way connected to ASPCA.
ASPCA National Programs
The ASPCA offers the following programs to various communities in the US:
1. ASPCA Partnership
The ASPCA Partnership program was launched in 2007. The organization entered into a three-year partnership with SPCA groups in target communities around the US. The program aims to "provide immediate, measurable and sustainable change for those animals most at risk" by collaborating and forming data-driven programs.
The following communities have active partnerships with the ASPCA:
Buncombe County, North Carolina
Cleveland, Ohio
Louisville, Kentucky
Miami-Dade County, Florida
Oklahoma City, Oklahoma
Sacramento, California
Shelby County, Alabama
Tallahassee-Leon, Florida
2. The ASPCA Equine Fund
The ASPCA Equine Fund is a program specifically designed to aid organizations that are after the welfare of horses. Aside from providing funding for horse rescue homes and sanctuaries, this program also carries out educational programs aimed to raise awareness about equine rights. The ASPCA Equine Fund also provides emergency grants to anti-animal cruelty organizations planning to carry out large scale equine rescue operations. In addition, they have also established the Emergency Hay Support program to aid rescue homes in feeding horses in their care.
3. Mobile Adoption Center
The ASPCA Mobile Adoption program was established to help bring rescue cats closer to their potential owners. The organization's state-of-the-art mobile adoption center travels through different neighborhoods in New York several days a week bringing cats that are up for adoption. People who interested in adopting a cat can talk with highly able counselors who travel with the mobile adoption center for help in finding the perfect furry companion which he or she can take home on the same day.
4. ASPCA Onyx and Breezy Shefts Adoption Center
Named after the two Labradors owned by Mark and Wanda Shefts, the Onyx and Breezy Shefts Adoption Center serves as the ASPCA headquarters in New York City. The facility was renovated in 2006 and is currently capable of housing over 3,000 dogs and cats. The adoption center is fully equipped with a highly qualified staff composed of licensed veterinarians and behavior counselors.
The adoption process at the Onyx and Breezy Shefts Adoption Center is pretty straightforward thus ensuring that potential pet owners can take home their chosen cat or dog on the very same day.
5. Disaster Readiness
The ASPCA's Disaster Readiness Program is divided into two divisions – Disaster Preparedness and Disaster Response. The Disaster Preparedness division aims to educate the public about potential natural disasters and calamities that can arise and what to do with their pets when they happen. They also work with animal shelters and rescue homes in developing effective disaster preparedness plans to ensure the safety of the animals in their care.
The Disaster Response team is composed of 12 individuals who are highly trained in rescuing animals in the event of a crisis. The team can be deployed anytime if their aid is requested by government agencies or other animal welfare groups. This division of the ASPCA's Disaster Readiness Program is equipped with two 20-plus foot trailers stocked with animal rescue equipment, computers, radios, veterinary supplies, and kennels.
6. ASPCA Grants
The ASPCA provides monetary aid, sponsorships, training, and other forms of assistance to various non-profit anti-animal cruelty organizations throughout the US. They also support numerous initiatives aimed to make the lives of animals better.
Services Offered by the ASPCA
1. Animal Poison Control Center
Located in Urbana, Illinois, the ASPCA Animal Poison Control Center is equipped with 30 licensed veterinarians, 15 of which specialize in veterinary toxicology. The facility provides on the spot veterinary care for animals who have been poisoned as well as on-call assistance to owners who suspect that their pets are suffering from food, product, or plant poisoning. In addition, they also assist in legal battles related to animal poisoning.
2. ASPCA Animal Hospital
The ASPCA Animal Hospital is located in the metropolitan area of New York. The facility offers low-cost general, emergency, and specialized veterinary care to ensure that pet owners won't be burdened by their pet's medical bills.
3. Mobile Spay or Neuter Clinic Outreach
The ASPCA has 5 mobile clinics that regularly go around the five boroughs of New York to provide free spay and neuter services and low-cost rabies vaccinations to low and middle class pet owners. These mobile clinics have fully equipped surgical and recovery cubicles to ensure a pleasant experience for the animals.
4. Grief Counseling
The ASPCA understands the grief that pet owners go through when they lose their pets. For this reason, they have established a dedicated hotline manned by experienced grief counselors to help pet owners overcome the heartache of losing their beloved furry companions.