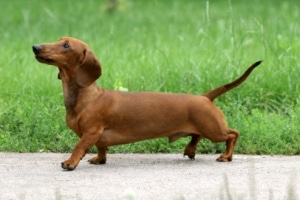 Pets are a welcome addition in your home, but they sometimes leave a few not-so-welcome surprises along the way. When your pet has an accident in the house, it can often leave a stain mixed with an unpleasant odor.
Cleaning accidents quickly and effectively is critical. These pet clean-up tips will help keep your home picture-perfect, while still allowing your pets to roam freely and enjoy their own space.
As soon as you have noticed that your pet had an accident, clean it up as quickly as possible. With urine, in particular, it is important to address it while it is still damp. This gives you the best chance at eliminating both the stain and the odor.Use a cloth to absorb as much of the urine as possible, and then clean it with a product designed for removing ammonia. Otherwise, your pet can detect the ammonia scent, and it may want to continue to urinate in the same place.
Remove feces from the area as soon as you discover it. According to Good Housekeeping, white vinegar and warm water are extremely effective at cleaning up poop accidents. This formula will help you remove the stain and eliminate any lingering odors.
If your pet vomits on the floor, you will want to tend to the mess quickly and then treat your pet. Once you have cleaned the stain with a pet-safe, stain-neutralizing product, steam clean the carpet after your pet is feeling better. This will ensure that your carpet is completely clean and looking like new again.
Tips for Preventing Future Accidents
Dogs
With dogs, the first step toward preventing accidents is ensuring that your pet is house trained. This can take several weeks, or even months, depending on the age of your dog.
According to an article in Everyday Health, watch for signs that they are ready to go to the bathroom, and then take them outside to do their business.
If your dog is house trained and continuing to have accidents in the house, ensure you are giving your pet plenty of opportunity to go outside. If the problem persists, it may be something that you need to discuss with your veterinarian.
Cats
Cats are often trained to go inside litter boxes, so it can be troublesome if your pet starts having accidents throughout the house.
Make sure that you are cleaning the litter box on a regular basis, to help the cat feel it has someplace clean and comfortable to go to the bathroom. If you have multiple cats, you should invest in more than one litter box for your house.
Cats can also be marking the home with their urine in order to stake their territory. This can be an issue if you have recently added a pet to your home, or if you have a new family member.
If your cat is both urinating and pooping outside of its litter box, this is likely the sign of a health issue, and you should contact your veterinarian.
The best way to prevent accidents from occurring is to make sure that you are with your pet for a sufficient amount of time — daily.
Bring it in for routine health screenings in order to make sure that any underlying issues can be treated promptly before anything becomes too advanced. Give your pet love, attention and affection, and watch for warning signs before the accident occurs.
Final thought
You don't have to sacrifice a clean and ready home simply because you have pets in your house. Most pet accidents can be quickly addressed and no one will ever know what happened.
It's important to invest in the training necessary in order to make sure that your pets are house broken, and you also want to make sure you have met all of their needs.
In some cases, pets are having accidents as a cry for help, and there may be social or physical health issues to address. Talk with your veterinarian if accidents become a major issue with your pet.