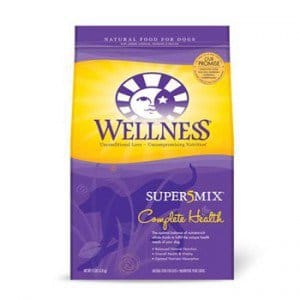 The overall wellness of your pet is important. Wellness dog foods' main goal is to provide a healthy, happy life to your pets through natural foods. Though it would take some time before your pet gets used to new products, make sure that it doesn't contain any harmful chemicals. Checking the labels is a must; this should not be skipped which most pet owners tend to underestimate. Labels are designed to give users the idea of what's behind those enticing packages.
Whether you are a new pet parent or someone who just wants to change the brand of your dog food, it is advisable to always perform some rigid research about the brands that you choose. If you are in a trial period, purchase the smallest amount possible so you won't be wasting it if your dog doesn't like it.
Get to Know Wellness Company
The Wellness Company was founded 84 years ago. The name of the company before was Hubbard and Sons bakery in Massachusetts and they were known to make sea biscuits. They got their inspiration of expanding the business to provide quality and healthy foods to pets when one of the sailors in the area threw a biscuit on his dog and the animal instantly munched it.
Wellness dog foods were introduced in the market in the year 1997 while additional products for cats were distributed in 2000 mostly in the US, Canada, Australia, and New Zealand. The company is now managed and owned by Wellpet LLC, this is the result of a merger in 2009 with Eagle Pack and Old Mother Hubbard.
Product Contents
Wellness, just like any other brands, provides natural pet foods to your dogs and cats. Ingredients are well selected and additional nutrients were added like probiotics, omega-fatty acids and anti oxidants. Also, chicken meal, oatmeal, apples, ground brown rice and chicken fat are some of the other tasty ingredients. Since this is also an organic product, there are no additives and artificial colorings.
Based on its ingredients, it has average protein content, below average fats, and average carbohydrates when compared to a normal dog food. Dogs these days have moved on from raw to dry foods and are now more sensitive to what they eat. Most likely they prefer to eat food prepared like those of humans. They are born to be carnivorous, though plant-based kibbles are healthy; these dogs tend to have better appetites when eating products with an average to above average meat content.
It is quite a challenge when finally deciding which brand is the best for your dog. More than anything else, the ingredients matter a lot. Also, it is good to verify if the nutrient profile of these brands are based on AAFCO standard. If skeptical it's better to visit a professional.