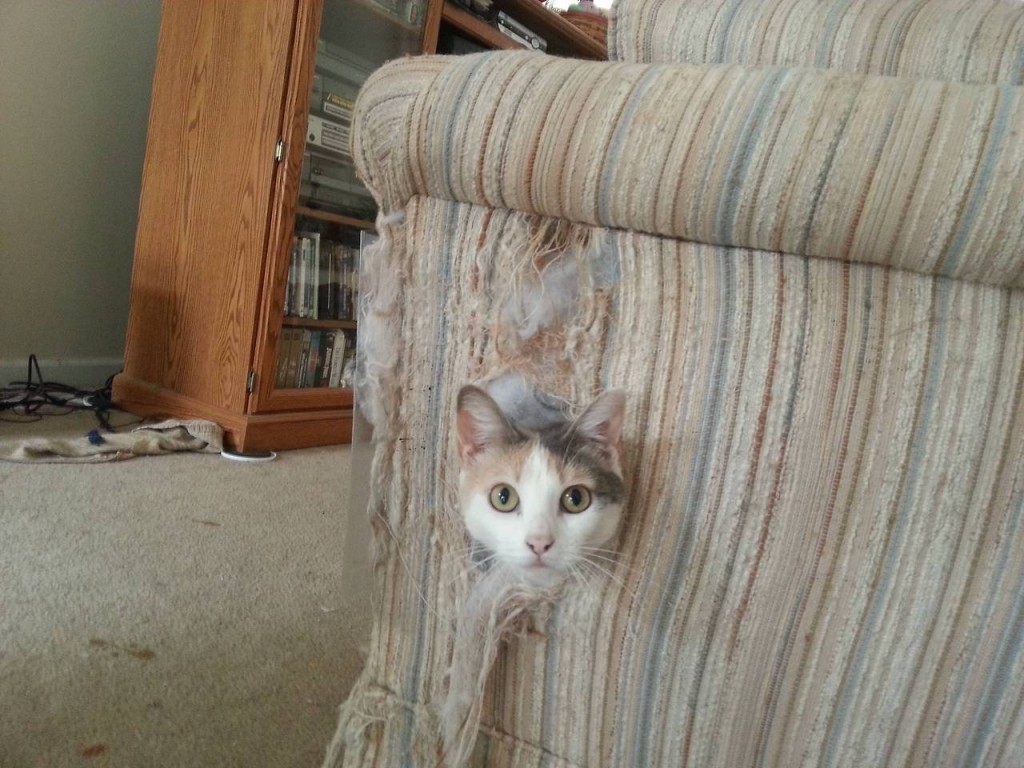 Scratching is an innate behavior in cats. They scratch and leave marks on wooden floors and furniture, ruin beautiful upholstery, maim healthy trees, and oftentimes even injure their owners. This can be very frustrating for cat owners which is why they take steps in trying to put a stop to this behavior and one of these steps is declawing.
Declawing is a surgical procedure that involves removing a cat's "toes" or claws. This procedure is irreversible and most vets are against it because it can lead to serious complications in the cat. Not only can declawing cause a cat to have problems in balance and walking, it can also lead to psychological and behavioral problems.
To address problems in scratching, it is important for owners to understand why cats scratch. Here is a list of reasons:
1. Marking their territory
Cats scratch areas in their immediate environment to let people and other animals know of their presence. Cat claws have glands that produce their scent. Their scent is transferred on the surface they scratch on and this alerts other animals that it is a marked territory. Although it can be frustrating for cat owners to see scratch marks around the house, they should understand that this is also their cat's way of making it more like their home.
2.  They're honing and sharpening their claws
Each animal has its own way of gearing up to protect themselves from predators and cats are no different. While house cats are not exactly at risk of predators, they are very independent and generally take care of themselves. That's just the way it is and scratching is their way of readying their only weapon – their claws – for battle in case they are attacked.
3. Exercise
The muscles on a cat's front quarters are worked out when they scratch. A house cat that is rarely let out is more likely to scratch excessively than one that is allowed to go out regularly and stretch its legs.
4. Boredom
Aside from grooming themselves, scratching is another way for cats to entertain themselves. To prevent their cats from scratching on surfaces they aren't supposed to, owners should have appropriate scratch posts around the house. When choosing a scratch post, it is important to consider what may be visually appealing to the cat and not to its owner. Also, it should also be sturdy enough to support the weight and force of the cat. Lastly, the scratch post should be installed securely so it doesn't topple over.
5. Aggressive play time behavior
Cats have a natural ability to hunt for themselves which is why cat owners often see their pets bringing home rodents. This behavior is innate and is usually sharpened as kittens when their mothers teach them how to hunt and scratching is their primary method of injuring their prey. Even pedigreed cats who are born and raised as pets develop this behavior during play time. Owners who do not know any better often encourage this type of game thinking that their cat is only playing and it won't cause any problems in the future. When left uncontrolled, this behavior often leads to adult cats being overly aggressive and territorial thus causing injury to other pets and humans.
Click here to read about why cats lick so much