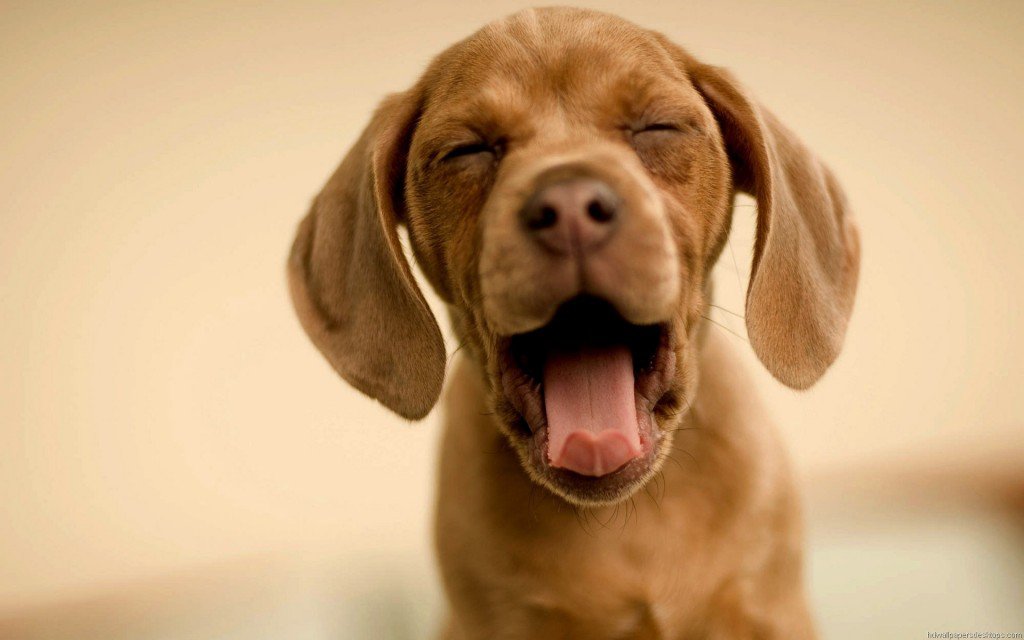 Are you searching for the best dog food? Are you bogged down by all the choices staring you in the face? While this is a big decision, it is not one that has to be intimidating and stressful.
As you know, feeding your dog high quality food can go a long way in improving its quality of life while also increasing its lifespan. While there are many options on the market, some of which are better than others, you need to choose one food and then stick with it for the time being.
Tip: – before we get into discussing the finer details of the many dog food products, it is important to remember that you can always get the assistance of your veterinarian. This person can provide you with all the information you need, as well as a recommendation as to which food is best for your dog, based on breed, level of health, and age.
Types of Dog Food
Feeding your furry friend comes with several options and for some it's overwhelming. While many loving dog owners go for the classic dry dog food, others prefer wet. But why?
Each brings its own set of benefits and drawbacks, and those are all explained here. Which type of dog food is best for you and your pet?
Puppy Dog Food
Dog food for puppies comes in both dry kibble and wet canned dog food. But, what sets this apart from the other options is that it's formulated to meet the growing needs of an exceptionally young pup.
Although you can find puppy dog food catered towards a specific breed there is far less need when compared with adult dry or wet food. All aspects of a growing pup's needs are considered here.
You'll find with puppy dog food that these needs are met readily. Each bite is more meaningful in nutritional value and some have added benefits such as DHA for brain development.
The one variation on puppy food is formulas made for large breeds. Large puppy food takes into consideration the possibility of a dog overgrowing their frame. This can lead to lifelong health problems and severely affect your pup's quality of life.
To combat overgrowing, puppy dog food for large breeds:
Limits calcium
Balances protein needs
Builds healthy eating habits
Puppy dog food is a great way to prepare your pup for a long and healthy life.
Dry Dog Food
The most commonly purchased dog food on the market today is dry dog food. In the kibble, you'll often find a mixture of proteins, starches, grains, vegetables, and fruit. Unfortunately, in many brands, you'll have more of the filler products than the options that bring in a lot of nutrition.
Great brands, however, deliver a balanced diet with complete nutrition that doesn't need anything else. Many dog lovers use dry dog food because it's easy to store, has a long shelf life, doesn't require any additional food and comes in many options to benefit different breeds and special needs.
Canned Dog Food (Wet Dog Food)
Canned dog food is the second choice for most dog owners. It provides substantially more water to the dog's diet and comes in many different varieties. Many pet owners turn to wet dog food for their pups that need more water or experience digestive distress with dry dog food.
However, wet dog food isn't the cure-all that many dog lovers assume. Although it provides a nutritionally balanced diet to your pup, the underlying problem for digestive issues, dehydration, or lack of appetite can still exist.
There are many canned dog food options for dogs with allergies or stomach sensitives. These varieties, when discussed with your vet, can help aid the issues that many pet owners turn to wet food for.
Typically, canned food expires shortly after the can is opened. However, many pet parents find that canned food is as convenient as dry dog food.
Senior Dog Food
Dogs in their "golden years" have specific needs that aren't taken care of in typical dry or canned dog food. Just like puppies, their nutritional needs are much higher than a dog in its prime.
Although dry and wet dog food are both options, the senior varieties can greatly impact your dog's health.
Many senior wet or dry dog foods include glucosamine, chondroitin, and extra fat. These work together to help your dog increase the amount of nutrition they absorb from their food and retain joint health.
Usually, senior dog foods also have less protein because they are much less active than when they were younger. These formulas are important for senior pets to have a diet that suits their aged lifestyle.
Special Care Dog Foods
Many pet owners are having to seriously evaluate and investigate what they are giving their dogs. This is because many dog food formulas include common dog allergens or hard to digest foods.
Wheat, corn, chicken and various forms of overly processed meat are all culprits in many dog's constant digestive distress. From gassy pugs to paw-licking German Shepherds these ingredients when found in dog food can have a negative effect on any pup. This has made many dog owners turn to options catered towards dogs with sensitives.
Grain-Free
On the rise in popularity is grain-free dog food. Because grains are a common allergen for dogs, many brands are now working to proactively avoid grains as a primary ingredient. Grain-free goes a step further by ensuring no grain products are in the formula.
Pet parents are choosing to avoid grains even when their pups aren't allergic because many formulas made without grains have high nutritional value.
Limited Ingredients
Limiting the ingredients in a dog food formula helps deliver a balanced diet for dogs with stomach sensitives. The fewer ingredients on the label, the easier it is to monitor your dog's allergies and sensitives.
Popular options among the limited ingredients usually focus on high-impact proteins and healthy fats.
How to Choose the Best Food for Your Dog
When choosing the best dog food for your dog, it is important to ensure that it ishigh-quality well-balanced food so that it can keep the dog healthy. Giving your pet good food ensures that the hair coat shiny and sleek. The dog also won't be prone to disease as a healthy meal will boost the immunity system.
Now, with that said, there are so many dog food companies that claim to offer just that, it could seem almost impossible to decide what is best for the dog. We are going to help guide you for what to look out for.
Know What's in the Dog Food
If the dog food comes with a single ingredient, the ingredient should constitute for at least 95%, and this is excluding water. If the dog food is made up of a combination of ingredients, that combination of ingredients should constitute for at least 95%. This means that if the ingredient is chicken, the chicken should constitute for 95% of the food.
Read Ingredients
Scan through the ingredients of the dog food on the package, and you will note that they are listed down in weight. Those that have a lot of moisture in them, such as beef and poultry, are usually placed at the top, while the ones with key nutrients such as proteins are on the lower side. This is because those are usually dry and the water has been removed from their weight.
Consider Glutens and Grains
Grains are important in a pet's food because they are the source of carbohydrates, and when metabolized, they can be used for energy. There are some pets that could be allergic to grains but those are very rare cases. The same applies for glutens.
Check the Facts on By-products
These by-products include things like liver, that are highly digestible, and most of the reputable dog food manufacturers go for quality by-products.
Nutritional Adequacy
This is something that is very important and that you should always look out for the dog food labels could read something like "This food is complete and balanced for growth and reproduction.
Ask The Vet's Advice
There are many things that can determine how much food your pet should eat such as genetics, age, life style and reproductive status, and the vet is the best person that can advise you what is best once they evaluate the pet.
When I first started coming up with ideas for what Petupon would be, one of the things that we started working on was Dog Food Reviews. Originally, Dog Food Reviews were something that we wanted to focus on so that you could have access to some none bias reviews about the foods you are feeding your dog.
Currently we are focusing on other ideas for the site, but I wanted to recap all of our reviews for you so they would be grouped together on one post. Please keep in mind that these reviews are only one opinion. We encourage all of our readers to research their dog food thoroughly before making a decision on what to feed them everyday.
Best Dog Food Brands
Dog food is a staple in most homes. However, each pet parent either has their preferred brand or is constantly on the lookout for the next best thing.
Because the formulas these brands use are changing all the time sometimes it is fairer to evaluate the brand. These are the top 10 dog food brands on the market today. They span a wide range of budgets and dietary needs.
Orijen is the top brand on the market, and probably the most expensive you can find. Although it is one of the best dog foods available when considering formula, it has a limited variety. Their ingredients are of superior quality and focus on high-impact proteins.
When compared to other brands on this list, Orijen has the most in common with Acana. Although there aren't as many variations of Orijen as the other brands here, you can find something suitable for you. They focus on their protein to fat ratios so that minor changes in theformula will benefit different activity levels and ages.
This unique take on dog food makes it a favorite among dog lovers everywhere. It is a dehydrated dog food which means it has many of the benefits of a wet dog food, with the long shelf life of a dry dog food. Making it a top dog food for many pet owners.
Although it seems extraordinarily expensive at first, keep in mind that although you're paying almost ten dollars per pound it's concentrated. Because you are rehydrating a small amount of food it quickly becomes affordable.
The Honest Kitchen, like the other brands on this list, focus on a well-balanced and high-quality formula. But, The Honest Kitchen works to make each variety of its formula valuable. Each variation addresses either a different life stage or special need.
Acana is usually seen as the back-up or cheaper alternate for Orijen. However, Acana delivers top-tier quality and shouldn't be discounted just because it's cheaper. When you look at the formulas developed by Acana, they focus on no-filler ingredients and quality products.
They have a classic formula that delivers a balance through a single proteinand carefully chosen vegetables. If your pup needs high levels of proteinor a traditional diet, Acana has a formula for that. This is where Acana stands apart fromOrijen. Many pet owners choose Acana for their variety and balance in all their formulas.
Fromm delivers its products in a series of lines. Although some lines might stick out as best for you and your pup right away, there are some that offer generalized benefits. Specifically, the Gold line is becoming a household favorite. The Four Star line is another preferred option for pet owners.
For about 100 years, Fromm has delivered high-quality nutrition for dogs. They developed a nutritional research division where they thoroughly investigate all their ingredients and formulas.
A bonus for Fromm is the intense focus on safety. This draws in several pet owners. Their formulas are known for delivering a healthy coat and helping in digestion. The extra help in digestion is directly associated with the care they put into choosing their ingredients.
Nature's Recipe is well known for quality canned wet dog food. They built their recipes with meat and vegetables as their primary ingredients and have a variety of formulas. A recipe for nearly anything you could imagine.
Does your dog need a limited ingredient diet to help with their digestive issues? Are you trying to maintain your dog's weight? Do you want a wet food formulated for your dog's specific breed? Natures Recipe has a variety of anything you could imagine.
Nature's recipe is a favorite among those who prefer wet dog food. Many pet owners go to Nature's Recipe to get away from the overly processed ingredients found in most cans.
Royal Canin is known and loved for their careful consideration of specific needs. They have a long-running line of breed specific formulas.
By developing formulas to fit specific needs and breeds, Royal Canin addresses each need individually. Aside from the high-quality ingredients and protein-focused formulas they take it one step further. Kibble developed for short muzzles and narrow snouts is a specialty of Royal Canin.
Many proud pet owners choose Royal Canin to take the first steps in preventing breed specific issues. Or, they choose this brand to help identify potential diet areas for improvement. Either way, Royal Canin is a great option for pet owners who are looking to improve their dog's diet.
From Food Network to your dog bowl, Rachel Ray brings her love for food and her pets together. Rachel Ray found a particular issue in the lack of affordable dry dog food options that were focused on long-term dog health.
Instead of creating another high-priced alternative to the many household brands that are full of fillers and unnecessary chemicals, she made an affordable, high-quality, health-conscious dog food. These formulas bring together a few schools of thought.
Yes, there is the focus on responsibly sourced ingredients. However, their high-quality ingredients are also severely limited.  Most of the Rachel Ray Nutrish formulas have one protein, one starch, and a few varieties of vegetables.
This is a great option for anyone who knows their dog's allergies or wants to avoid specific products. There are grain-free, and filler-free formulas available as well.
Grain-free, gluten-free, and made with only fresh ingredients, Against the Grain holds true to its name. As one of the top 10 dog foods on the market, this brand keeps its eye on your pet's health.
Against the Grain formulas, all guarantee that they are at least 85% meant and always 0% grain. They are also proud to use only responsibly sourced, environmentally friendly ingredients. Not only do they develop the formulas, but like Orijen, they are also the sole manufacturer.
If you're concerned about which dog food brands are in control of their ingredients and thefinal product, Against the Grain has eliminated any possible external factor.
Taste of the Wild is making a name for itself as an affordable option that works to deliver simple recipes meant to mimic a natural canine diet.
Because this dry dog food is meant to recreate a natural diet there is a focus on protein variety. Chicken and beef aren't the only protein varieties that Taste of the Wild regularly uses. You can usually find bison, salmon, boar, duck, and lamb. This variety delivers a wider nutritional range.
In addition to the wide range of proteins, Taste of the Wild brings a combination of vegetables and in some varieties grains. Although the most popular option is the grain-free formula.
Blue Buffalo has a bad history with the media. However, Blue Buffalo has changed their formulas and now lives by the high-quality ingredients they promise. No more by-products.
This is abrand is probably the most common in households that make claims of "grain-free" and "no by-products". Blue Buffalo is still recovering from the bad press coverage and its own mistakes of not being transparent with their ingredients. For those looking to enter the premium dog food world without breaking their bank, Blue Buffalo is a health-conscious formula.
Taking their original health-conscious make-up and altering it to fit a few different special needs, Blue Buffalo has a fewvarieties that are suited for various life stages and needs.


Best Dog Foods for Dogs with Specific Issues
Does your dog have special dietary needs? Plenty of dog owners are finding themselves reviewing ingredients lists to help their pup handles digestion and allergies. Each of these issues has different needs and there usually isn't one formula that works for multiple issues.
Sensitive Stomachs
There are almost endless causes for your dog's sensitive stomach. Figuring out which is the reason is difficult. However, most solutions for sensitive stomachs start with a limited ingredient diet. By eliminating the complex or processed ingredients your dog can have an easier time digesting.
Whether your dog's stomach is sensitive because of allergies or adverse reactions to certain foods, a limited ingredient diet can help. If you're really determined to understand which ingredients are causing the sensitive stomach, schedule an appointment with your vet.
Racheal Ray's Nutrish Just 6 recipes focus on using only 6, simple, ingredients. This is a great option for dogs with sensitive stomachs. They use easy to digest ingredients like brown rice and lamb.
You can identify a sensitive stomach with these symptoms:
Vomiting
Gassiness
Sudden weight gain or weight loss
Loose stool
Arthritis
If your dog is showing a limp or you've noticed exceptionally stiff joints they may have arthritis. You can help them out with a diet that is meant to improve joint mobility. No doubt that you want to help your dog avoid as much pain as possible.
The focus here is on anti-inflammatory ingredients. Recipes that build on fruits and vegetables with anti-inflammatory properties can help the joints and strain. Usually, these recipes include:
Apples
Lettuce
Zucchini
Low-grain
Low-fat
Fats can make your dog's life more difficult by causing more joint pain. What's worse is that many household brands, or cheaper brands, will use a high-fat content to increase the calories. However, good fats such as Omega-3s and Omega-6s can help reduce joint inflammation.
Try these options for your dog with arthritis:
Royal Canin Maxi Joint and Coat Dry Dog Food
Purina ProPlan for Joint Mobility
Wellness CORE Grain-Free formula
Kidney Disease
This is a serious issue that dog owners shouldn't take lightly. Always consult your vet for their opinion when it comes to extreme situations like kidney disease. But, you can use their diet to help ease some of their pain and discomfort.
Kidney disease leads to a few discomforts that your dog will deal with every day. However, a diet focused on Omega-3 fatty acids, low proteins and a wide variety of vitamins can help ease that discomfort. These can help your dog's kidneys function well.
If your veterinarian hasn't prescribed a specific dog food, try any of these recipes designed for kidney care:
Acana Lamb and Apples Singles
Hill's Prescriptions Diet Kidney Care
Royal Canin Veterinary Diet Renal Support
Yeast Infections
Your dog's diet can lead to a few unwanted side effects. Although most pet owners put up with a bit of gassiness, other dog owners battle yeast infections. Their diet plays a factor in the likelihood of them getting yeast infections and that's made worse if they're naturally susceptible to them.
Consider recipes focused on limited starches, grain-free, and has limited ingredients. Simple diets can help with yeast infections. Just as grain-free recipes can help with yeast infections because grains are directly associated with yeast infections.
Starches are one of the major culprits because they instigate the growth of yeast. Starches to avoid are:
Potatoes
Oatmeal
Rice
Pease
Try some of these options if your dog seems to have frequent yeast infections:
The Honest Kitchen Brave Dehydrated Dog Food
Nature's Variety Instinct Limited Ingredient
Precise Holistic Complete Grain-Free
Over-shedding is an issue that doesn't just kill your vacuum. Shedding is a sign of nutritional deficiency or a side effect of many health issues. Seeking the assistance of your vet, let them know of excessive shedding to identify any unknown health problem.
To help with shedding many recipes will focus on essential fatty acids like Omega-3s and Omega-6s. The goal is to get your pup a full dose of linoleic acid, arachidonic acid, and dihomogamma linolenic acids as well as alpha-linolenic acids and docosahexaenoic acid. Although this seems like a long list these are all present in fish.
These recipes can aid in coat and skin protection:
Blue Buffalo Wilderness Grain-Free
Nature's Recipe Healthy Skin Stew Wet Food
Royal Canin Maxi Joint and Coat
Colitis
If your dog has colitis, it's likely they are experiencing long-term pain due to their inflamed colon. Their diet, however, can help ease some of this pain.
Helping a dog with colitis starts with a high fiber, low fat, lean diet. Focusing on easy to digest ingredients and white meats your dog can have an easier time of their day. But, it isn't just about the ingredients.
You need a diet that focuses on multiple small meals and avoids treats. Because this condition ranges from moderate to severe you should consult with your vet. They can give you options on treats and how frequently your pup should eat.
Try any of these to help your dog with colitis if your vet hasn't prescribed anything else:
Hill's Prescription Diet with Digestive Care
Royal Canin Veterinary Diet Gastrointestinal Low Fat LF
Blue Buffalo Life Protection Formula Healthy Weight
Bad Breath
Although many dog owners believe that bad breath is a natural side effect of having a dog, there is a line. Does your dog have extraordinarily bad breath?
Extra sticky breath can lead many dog owners to find a dog food to help solve this problem. Next, to brushing their teeth, you can start using a dog food that has oddly shaped or rigid kibble.
A rigid kibble will help clear out some of the bacteria captured between their teeth that is the cause for bad breath. Try any of these:
Hill's Science Diet Oral Care Adult Dog Food
Hill's Prescriptions Diet Dental Care
Royal Canin Veterinary Diet Dental Dry Dog Food
Urinary Health
Urinary tract infections are unpleasant, for anyone or any dog. A urinary tract infection can lead to the even worse bladder stones. But, with diet, you can create optimal urinary tract health.
Using slightly acidic options such as cranberries, low proteins, and light salts can create a steady diet for combating urinary tract infections. You can also find a recipe that delivers a lower level of phosphorous and magnesium. These recipes are great options:
Hill's Prescription Diet Urinary Care
Nutrisource Pure Vita Dry Dog Food
Purina Pro Plan Veterinary Diets Urinary Canine Formula
Diabetic Dogs
Having a dog diagnosed with diabetes can disrupt your dog's entire diet. If you've recently been informed that your pup is at risk for diabetes this is the perfect time to change their diet. Either way, diet is a great first step to help your diabetic dog live a healthier life.
This is surely a learning process for you, but the focus should remain on small portions and low-sugars. Keep in mind that carbs which breakdown into sugars should also be avoided. Any of these formulas are great starts for a newly diabetic dog and are easy for their owners as well:
Orijen Grain-Free Dry Dog Food
Acana Grain-Free
Royal Canin Veterinary Diet Glycobalance
Overweight Dogs
Every dog owner wants to see their furry friend well-fed and many pet owners fall into the bad habit of always having food available. But, some dogs are known to overheat and like some humans, dogs can be big-boned too.
But, unlike us, restricting calories isn't the best way to help a dog adjust their diet. You can slowly adjust their diet without starving them!
Simple changes and choosing more meaningful dog foods can help your dog avoid or beat obesity. What you want to see on your dog's nutritional label is a high protein content with very low fat and fewer calories than other dog foods.
These three points will work together to deliver meaningful foods, making each bite and calorie count. Of the many options available, these three are a great place to start:
AvoDerm Natural Chicken and Rice
Wellness CORE Reduced Fat
Merrick Classic Cowboy Cookout
Allergies
Signs of allergies range from paw-licking, to bloat, or even ear or skin infections. Any symptom of anallergy is unpleasant for your dog. They usually begin when your dog is just a puppy and can follow them all throughout life.
A veterinarian can help you understand which foods are best for your dog with the allergies they have. However, many pet owners will start by avoiding the common dog allergies and then adjust their dog's diet as necessary from there. These are common dog allergies:
Beef
Chicken
Corn
Wheat
Soy
You might notice these are in most commercial dog foods. Try these dog foods to avoid them:
Wellness CORE Natural Grain-Free
Taste of the Wild Pacific Stream Grain-Free
Blue Freedom Adult Large Breed Dry Dog Food
Best Dog Foods for Specific Breeds of Dogs
Each breed has specific needs and a few potential health issues that are unique. For example, a Dachshund with their long, narrow snout needs a different kibble than a large, short-muzzled, pit bull.
Catering to your dog's needs starts with these simple questions:
Does this breed have any health risks?
Is your pup a large, medium or small breed?
Is this breed prone to allergies?
Do they have a difficult coat?
Is this breed high or low energy?
After you understand the answer to each of these questions you can begin to understand which dog foods are right for you and your pup. Because this can mean a lot of research, many brands have developed breed specific formulas. Not to mention there are a few resources online to help sort through which information is valuable and what isn't.
Although sorting through this information can seem tedious in the long run you're not just finding which dog food works best for your dog's breed. You are spending time getting to know your dog. Their breed can give you a lot of insight into their personalities, behaviors, and preferences.
The only special note beside health issues for small and toy breeds is the size of the jaw. Many small or toy dog owners must consider that their jaw size is really small. The kibble of most dog foods won't work out well for small or toy breeds.
Medium Breeds
Basset hounds, springer spaniels, and many shepherds fall into this category. Although many brands and food options are great for medium breeds the medical needs of each breed need to be considered.
Read more: Best Food for Pitbull Puppies
Large Breeds
Boxers, English Settlers, and Dobermans are some of the most common among the large breeds. Usually, you'll need a high calorie and low-fat diet. But, many of these breeds have severely different medical needs. Take those into consideration above anything else and always consult your vet.

Extra Large Breeds
These breeds have several special dietary needs. Not to mention the volume of food they consume is typically much higher than any other breed.
Read more: Best Food for Great Danes
Conclusion
The best dog food brand will rely on your dog's breed. While the best dog food will not only rely on the breed but also their special needs and preferences. Look for a brand that is easy for your pup to digest, helps them maintain their natural level of energy and addresses any health risks.
But, whenever you do change your dog's diet take it slow and move in steps. Be sure that the new product you're working towards is easy on their digestive system. Then begin replacing a small portion of their current dog food with the new diet. Slowly increase this amount until their bowl is full of the new food.
Hopefully, now you feel like an expert on dog food and can find the best option for you and your pup!