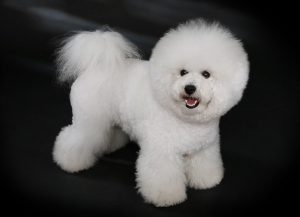 Whether you have a Bichon Fries, Wolf Dog, Schnauzer, Newfoundland or any of the many other dogs with thick coats you'll need exception dog clippers for home grooming. Fortunately, so many dogs have thick coats that you have a wide selection available, now we've done the work and narrowed it down to the best dog clippers for thick coats.
Things to Look for A Dog Clippers for Thick Coats
There are a few aspects you should give some serious consideration to when choosing the best dog clippers for thick coats. Unlike other coats, thick coats aren't just difficult to cut through, but they're also notorious for jamming clippers, and many dogs with thick coats have had bad experiences with pulling and tugging on their skin. Don't be surprised if your big dog hates grooming. But choosing great clippers for the grooming process and a bit of patience can alleviate a lot of the issue that your pet may have encountered with a professional.
Strokes per Minute
Although you want a powerful motor when you get into the very high or very low strokes per minutes, you'll get a lot of pulling and may even lose control. The ideal strokes per minute for a dog with a thick coat is anywhere between 3,000 and 4,000. Much more or much less than this range can spell out disaster for you, your pup, and any attempt at styling you've attempted.
The other important thing to note here is that dogs with thick coats don't respond well to scissors. Usually, scissors are very uncomfortable for dog's with thick coats because of the excessive sawing that happens with thick fur or hair.
The bottom line here is that if you venture into too powerful or get a motor that isn't powerful enough you'll end up making the entire clipping session uncomfortable for your fur baby. It's no wonder that dogs with thick fur are difficult at the groomers.
Multiple Speeds
You will want multiple speeds when handling a thick coat because you will be able to quickly zip through some areas but require a slower hand in other areas. The difficulty of using a single speed clipper with thick coats is that then you'll naturally slow down where the hair is more dense or matted, but the blades don't slow down with you.
In the end, if you're using a single speed clipper, you'll have a very uneven cut, and your poor pet will feel the discomfort of an uneven coat. When you can easily transition from a high speed to a lower speed for troublesome areas, you'll have a lot more control and will even be able to reduce unnecessary pulling. Additionally, a pet may scare more easily when the clippers are running at high speed. Some groomers will switch to a lower speed when working around the face or ears to give the illusion of a quieter clipper.
Speaking of Sound…
A quiet clipper is always a better option. Because there's the issue of noise involved while you're already doing something that puts your dog on edge, you'll find that the more noise there is, the worse the grooming session.
One reason why dogs hate going to the groomers is that it's a loud environment. Dogs have a very sensitive hearing, and a little extra noise can set them on edge. This issue is one reason why many pet owners choose to groom their loved ones at home. You can decide which clippers you like best and control the noise level at home. A silent motor or noise-free motor will help your dog feel at ease. Eventually, they may even enjoy grooming with the slow and methodical trimming. Easing your very furry baby into enjoying grooming can make the whole experience easier for you and your pup.
top 5 Best Dog Clippers for Thick Coats

| clippers | Feature | Price | Our Rated | |
| --- | --- | --- | --- | --- |
| 1. Wahl Lithium Ion Pro Series | Low-noise, Cordless | $$ | | Buy from Chewy |
| 2. Oster A5 Turbo 2-Speed | Stainless steel blade | $$$ | | Buy from Chewy |
| 3. Pet Grooming Clippers Dog Clippers 2-Speed | Comes with detangling brush | $$ | | View on Amazon |
| 4. OMORC Professional Dog Clippers | Eight comb guides | $$ | | View on Amazon |
| 5. Ckow Pet Clippers 3-Speed | Cordless, Low Noise | $$ | | View on Amazon |
Top 5 Dog Clippers for Thick Coats
1. Wahl Lithium Ion Pro Series Cordless Dog Clippers
Rechargeable
Low-noise
Cordless
[img_products3 img_number="104448″ alt="WAHL Lithium Ion Pro Series Cordless" img_code="V1469649988″ product_name="https://www.chewy.com/wahl-pro-ion-lithium-cordless-pet/dp/131930″ check="Buy from Chewy"]
The clippers used by professionals all across the country, Wahl Lithium Ion Pro Series is one of the top choices for handling thick coats. The Wahl blades and motors are well-known for servicing both medium and double layered coats without pulling or tugging.
We love that this clipper set works for both big and small dogs. When you see breeds like the Bichon Frisse it's hard to find clippers that will tend to their thick coat, but small stature. It's a typical, big hair, little body problem and these clippers are the solutions!
A standard problem with stainless steel blades is that they get hot. Now, you don't need to worry about burning or searing hair while you're trimming, but the heat is uncomfortable for your dog. With these clippers, you'll need to take regular breaks.
Wahl doesn't joke around that you could handle any job, big or small with these clippers. But deciding whether these are the right clippers for you really comes down to preference. If your dog is used to going to the groomers and can handle a lengthy grooming process, then taking regular breaks won't be a problem.
Additionally, the clippers are low noise and cordless! The clippers work very fast, but the company doesn't specify the number of strokes per minute that the motor operates at.
2. Oster A5 Turbo 2-Speed Professional Animal Dog Clipper
2-speed
Stainless steel blade
Cool Running blade
[img_products3 img_number="91879″ alt="oster-a5-turbo-2-speed-pet-clipper" img_code="V1480433606″ product_name="https://www.chewy.com/oster-a5-turbo-2-speed-pet-clipper/dp/119521″ check="Buy from Chewy"]
Oster provides another great option for any dog with thick fur. The fast speed runs at about 4,000 strokes per minute which is perfect for dogs with thick fur or heavy undercoats. The ten-piece comb package is useful for a wide range of dog sizes and different breeds!
The best thing about this clipper is king of everything, but to narrow it down we'll focus on the cool running and handling aspect. A cooler clipper is going to be more comfortable for your pet, no matter what they were used to before, a warm clipper is always uncomfortable.
There's really nothing to dislike here except the price, but it's worth it! If you have one dog, you may not end up using every clip that comes with it, but sometimes it's better to have the extra clips around.
The Oster A5 Turbo 2-Speed 18005-314 Professional Animal Dog Clipper is a great set for anyone who's starting out and for those who already know their way around a good set of clippers. The snap-on comb guides are excellent for thick hair, and they move through hair easily.
Additionally, the unit itself, although not lightweight isn't necessarily heavy, it's set right in the middle. The unit does have a cord and uses stainless steel blades. The stainless steel blades, however, run cool making for a more comfortable clipping session for you and your dog.
3. Pet Grooming Clippers Dog Clippers 2-Speed Professional Electric Cordless Clippers
Comes with detangling brush
Four clip guards
Rechargeable
[img_products img_code="71QWbDhL2GL" alt="Pet Grooming Clippers Dog Clippers" code="B0718W31D5″ reviews="View on Amazon"]
The two available speeds help you glide over easy areas and focus more power on the tough areas. This clipper set from Enjoy Pet has a long lasting battery that recharges to provide up to four hours of constant use. The cordless design is great for dogs that are skittish during grooming sessions.
We love that the manufacturer put enough thought into using a blade adaption that makes the entire clippers much less noisy. In fact, the vibrations and noise level are the lowest available on this list! If you know that your dog is afraid of clippers, you should seriously consider this option!
The ceramic blade is great for keeping the area cool, but ceramic blades are notorious for jamming with excessive hair. If you're working with a ceramic blade on a dog with this hair, you should frequently stop to clear the blade or comb guard.
This is a great clipper for the price, but you should definitely exercise a bit of patience as you'll need to stop regularly to pull excess hair out of the blade. The speed adjustment is easy to use when the clippers are in use which is a struggle to find, and finally, the battery life is fantastic!
We definitely recommend this clipper set for anyone who has a pet who's easily afraid of the clipper sound or needs a cordless trimmer now!
4. OMORC Professional Dog Clippers for Thick Coats
Eight comb guides
Cordless
[img_products img_code="71FXK7wEm8L" alt="OMORC Professional Dog Clippers" code="B076RDCJHQ" reviews="View on Amazon"]
OMORC uses an acutely angled titanium blade combined with a ceramic moving blade to swipe through thick fur safely without pulling. It's an uncommon combination that will require regular cleaning and oiling, but it gets the job done quickly and cleanly! The unit is also very quiet, and lightweight.
We loved how low the noise level was, with a 50 decibel sound level, this clipper set is much quieter than anything else on the market except the clipper from Enjoy Pet above. The setup with the two-blades is also surprising and a huge bonus!
We don't like that the charge takes a long time and you will definitely need to replace these blades after a few grooming sessions. While the battery can recharge, again and again, the blades will quickly dull.
Overall, this is a great starter set of clippers to start out with, no doubt you will want to upgrade when you've got the hang of things though. As a starter set, you can get used to combing through your dog's thick mane and figure out how to handle the difficult areas.
Replacing blades is easy and there's no reason why needing to replace blades should deter you from buying clippers. Eventually, every clipper will need their blades changed, cleaned or oiled. So, it's better to start out early!
5.  Ckow Pet Clippers 3-Speed Professional Pet Electric Dog Clippers
[img_products img_code="61W%2BNEYhV-L" alt="Pet Clippers 3 Speed Professional" code="B07G8GK3G4″ reviews="View on Amazon"]
This noise-less pet clipper is useful not only gods but rabbits, cats, and horses. Why does that matter here? Well, it's proof that this set of clippers can handle a wide variety of fur and hair types. The best way to cut through thick hair with these clippers is to use the large guide comb and gradually taper down in size until you have your desired style.
One of the things we love about these clippers is that they're meant for a wide variety of animals, including rabbits and horses that are notorious for scaring easily. Their noise-less design comes with very low vibrations which can help does feel calmer when grooming.
The speed is a little too fast for thick haired dogs. The lowest speed available is 5,500 strokes per minute which can start to pull or tug on their fur. When you get up to the highest speed with is 7,100 strokes per minute you'll definitely get some tugging.
If you know, you can work fast on a slow setting, or have multiple dogs to groom at home, and this is a great clipper set. Although they don't quite meet our speed expectations the noiseless design and low-vibration during use can make grooming sessions easier despite the faster speed!
The Clear Winner…
With low-noise, 2-speeds, and ranging right between 3,000 and 4,000 strokes per minute we have the Oster A5 Turbo 2-Speed 78005-314 Professional Animal Dog Pet Clipper as the best dog clipper for thick hair. The multiple clips glide through hair easily and help with styling, as there are 10 of these clips you can use and become familiar with for styling and trimming purposes.
The Oster A5 is low-noise, but the best feature is the two-speed option. Both speeds run right in the range of strokes per minute with the highest speed running right at 4,000 strokes per minute. For dogs with thick hair, this means that there shouldn't be any pulling or unnecessary tugging.  Additionally, the CryogenX blade with an antimicrobial coating will help ensure that you're not dragging bacteria across your dog's skin. Overall, this is an outstanding blade and motor combination!