Dogs can be super curious and love to wander around. But that can be dangerous and scary if they get lost or end up in a difficult situation. That's why GPS tracking for dogs is a lifesaver! With a GPS tracker, you can easily track your pup's whereabouts in real time, no matter where they go. This is especially helpful if your dog likes to roam free or participate in outdoor activities. A GPS tracking device lets you watch your dog and ensure they're safe, so you can relax and enjoy your time together.
If you wanna keep your furry buddy safe, a GPS-tracking device for dogs is the way to go! It uses GPS technology to track your dog's location so you can always know where they're at. When looking for one, think about the range, battery life, size, and durability you need. Some devices have a monthly subscription fee, so keep that in mind. Cool GPS tracking devices for dogs are Whistle, Garmin Astro, and Tractive GPS. Do your research and pick the one that fits your needs and budget.!
Our Top Choices
1. Fi Smart Dog Collar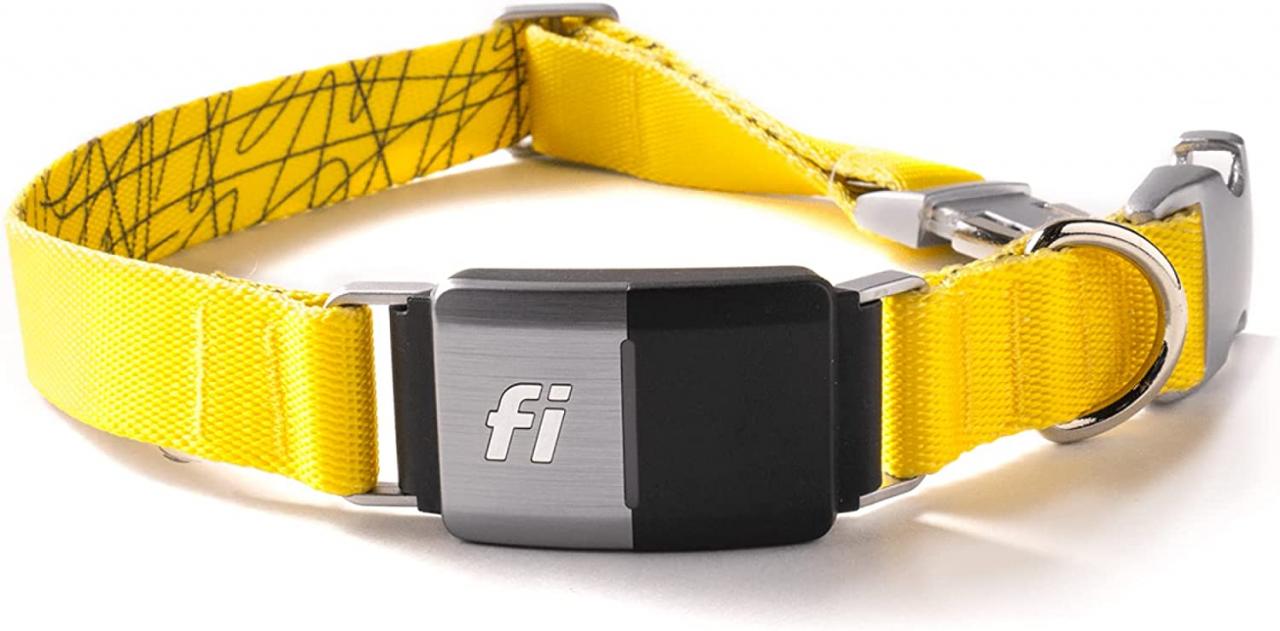 The Fi Smart Dog Collar is a cool gadget that lets you track your dog's activity, sleep, and location using your phone. The latest version is even better than the last one because it has upgraded GPS and LTE antennas, which make location tracking more accurate and escape detection faster.
In our tests, the Series 2 model only took a few minutes to send an escape alert after my dog Bradley left the Safe Zone. The Tractive GPS Dog LTE Tracker was faster at detecting escapes. Still, the Fi Smart Collar has more features like longer battery life, enhanced durability, and more health and social elements
2. Tractive GPS Dog LTE Tracker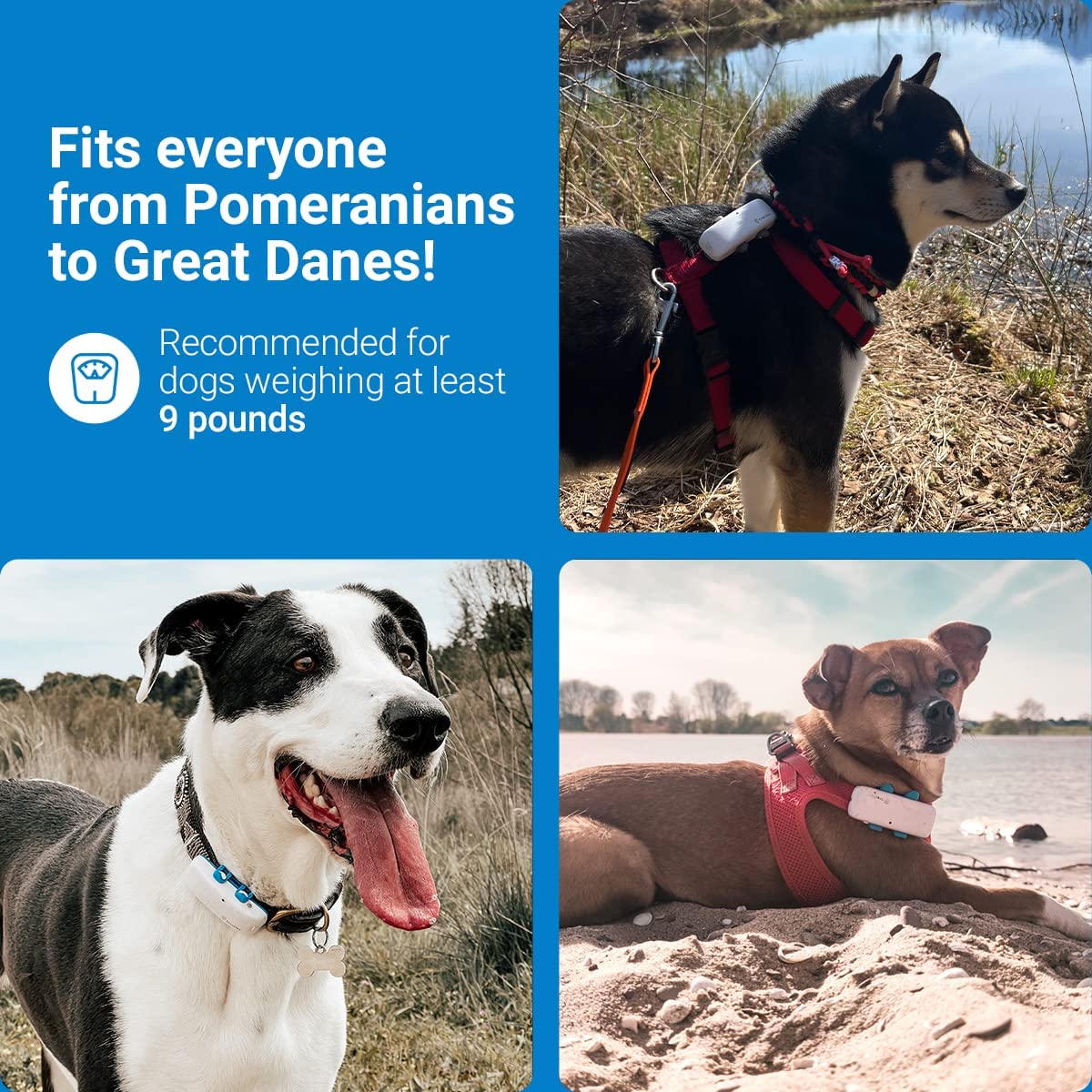 The Tractive GPS Dog LTE Tracker is an excellent device to attach to your dog's collar with a rubber clip. It sends you alerts super fast if your dog escapes, taking only about a minute to notify you when my dog Bradley left or entered a Safe Zone in our tests.
The only downside is that its battery life could be longer, and it has fewer health and social features than the Fi Smart Collar. However, it's still an excellent GPS tracker that works great and costs less!
3. Whistle GO Explore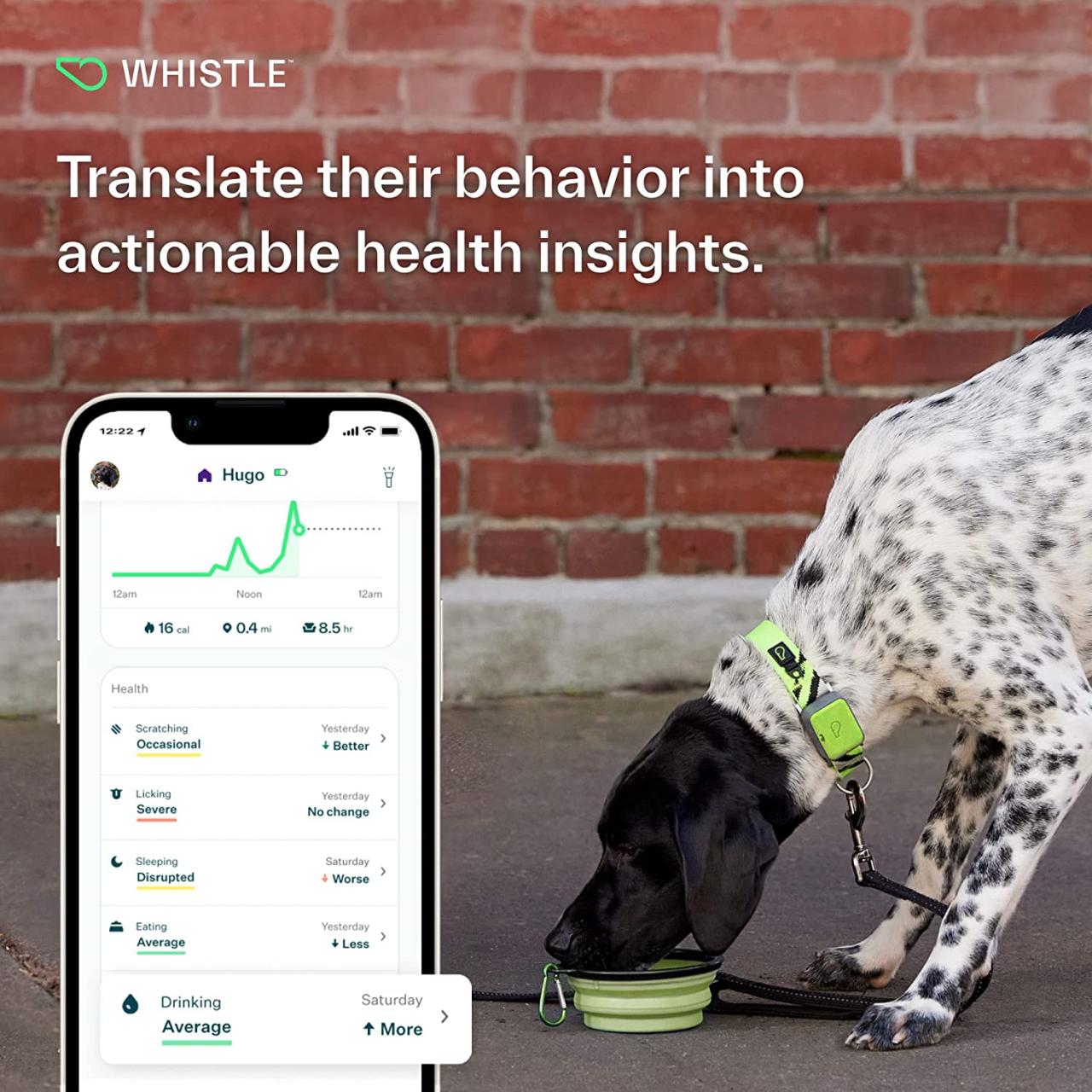 The Whistle GO Explore is an excellent device that helps you keep track of your pet's location and health stats, like how many calories they've burned, how far they've travelled, and how much they've rested each day.
When we tested it, it took around 4.5 minutes to send a notification (text and push) when our pet left the safe zone. It's slower than the Tractive and Fi models at sending escape alerts, but the Whistle GO Explore works with cats and dogs and lasts way longer on a single charge.
4. Apple AirTag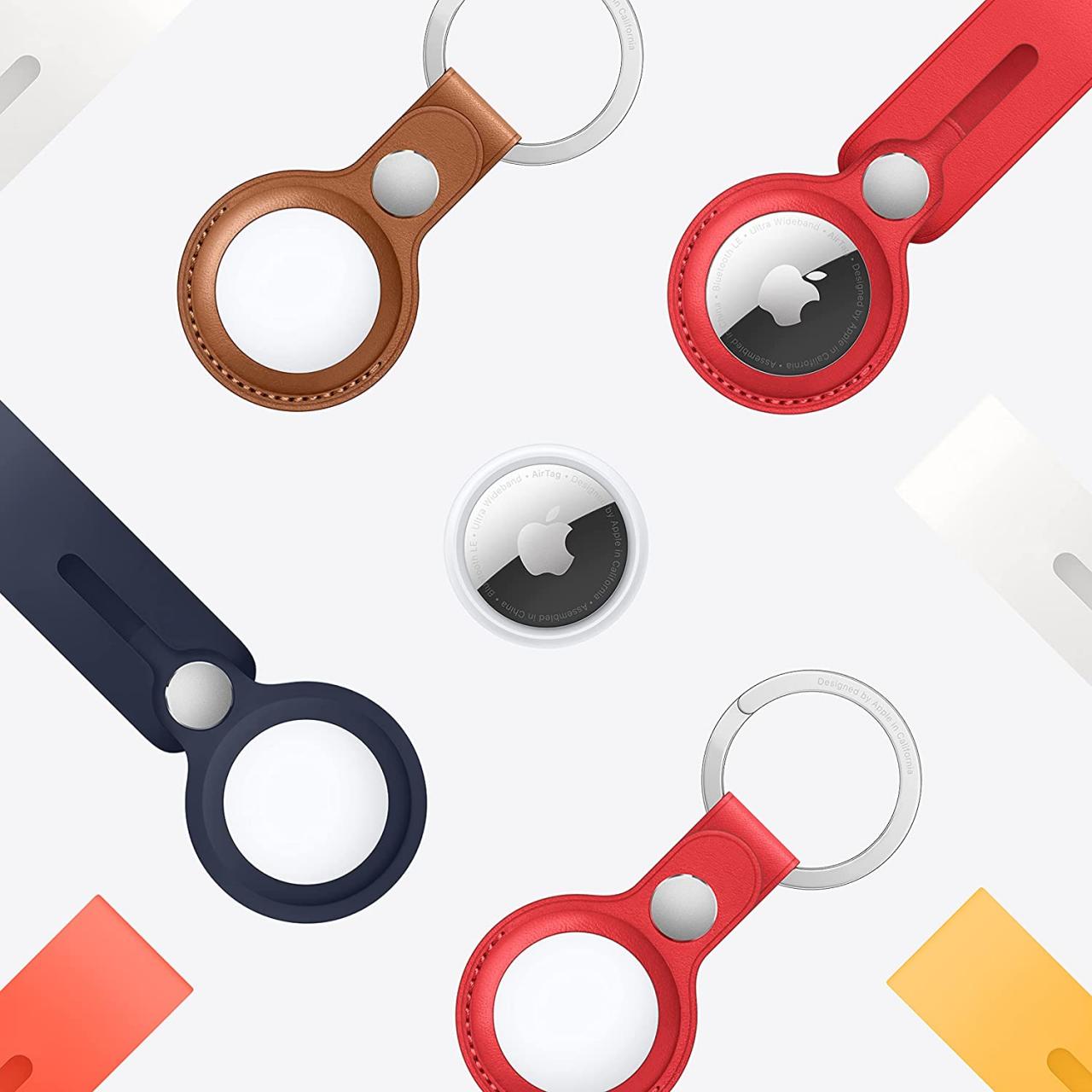 AirTag is an excellent device from Apple that helps you locate lost items and even pets that have wandered off.
You only need to connect it to your iPhone or iPad, and you can track its location using Bluetooth. You can make it play a sound or a fun game of hot and cold to find it.
But here's the thing: Apple doesn't recommend using AirTag to track pets. So while it's great for finding your keys or phone, there might be better options for keeping tabs on your furry friend.
5. Jiobit Smart Tag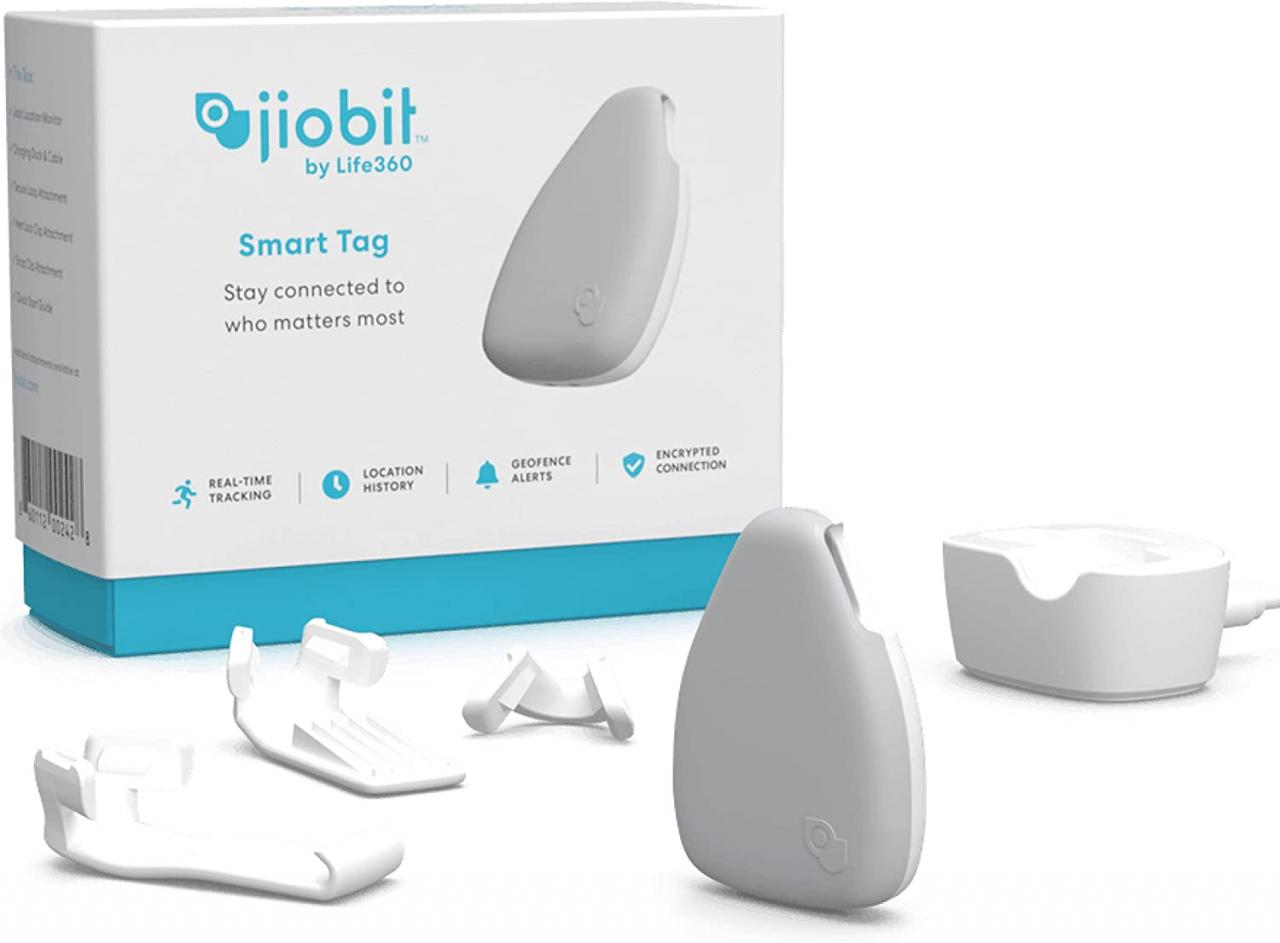 The Jiobit Smart Tag is a device that can track the location of kids, elderly adults, and pets using GPS, Wi-Fi, and Bluetooth connections. It's better than the AirTag and Tile trackers because it has better technology and is more reliable. When tested, it was accurate in reporting location, even in remote places. Jiobit says it can last up to 20 days for pets and 10 days for kids, but in our test, it only lasted one day on a child before dropping to 79% battery. You'll need to charge it every four to six days if you use it a lot.
Buying Guide
The Top Pet Tracking Devices and GPS Collars for Dogs in 2023
Pet trackers use different methods to connect to your smartphone or tablet, with all the models we tested relying on apps for Android and iOS. These apps give you quick access to the data collected by the trackers, with some devices also offering a web interface.
Some trackers use a base station to connect the device and your phone. These stations come in different shapes and sizes and may double as battery chargers. They use Bluetooth to communicate with your smartphone and the tracker – as long as either one is within range, your pet is considered to be in a safe zone. You'll only receive alerts when your pet wanders out of content, but remember that you may need multiple base stations if you have a large house.
The Whistle GO Explore doesn't come with a separate base station, instead using a built-in Wi-Fi radio that connects to your home router. The second-generation Fi model has a Bluetooth-enabled charging base and supports Wi-Fi, allowing it to connect to up to six networks simultaneously.
Dog GPS trackers and smart collars use different technologies to locate your dog. GPS trackers use satellites to pinpoint their location, and some use multiple satellite networks to increase accuracy. Apple AirTags use Bluetooth signals to find the tag based on other nearby Apple devices. Most GPS trackers require a GPS tracking subscription and access to additional features like sleep tracking. When choosing a tracker, durability is essential, especially against water, dirt, and your dog's playful tendencies. The level of waterproofing is determined by an IP code, with higher numbers indicating better protection. Battery life varies widely, with some lasting only a few hours and others lasting weeks or months. Consider your routine and how often you want your dog to wear the collar when choosing a tracker. All the GPS trackers on the list come with a charger, except for the Apple AirTag.
How to Find Your Pet Via GPS
When getting a pet tracker, GPS location is one of the main reasons people invest in one. It's important to note that trackers should not replace a microchip in your pet but rather be used in conjunction with it. A permanent chip can be inserted by most vets for less than $50, and almost all shelters and clinics have scanners to identify the chip. This is the best way to ensure you can reunite with your pet if they ever go missing.
If you're in an area with coverage, the tracker will send your pet's location to its companion app. Sometimes there can be a slight delay before the device realizes your pet is outside the safe zone. This can be enough time for a quick pet to run off, but it's better than not knowing if your furry friend jumps the fence.
Can I track my dog with GPS?
You can track your dog's location with GPS tracking devices attached to your dog's collar or harness. These devices use GPS technology to locate your dog in real-time and can also offer additional features such as activity monitoring and geofencing. With a GPS tracker for your dog, you can always know where they are and ensure their safety.
What is the best GPS tracker for a pet?
Whistle GO Explore, Tractive GPS, Garmin Astro 430, Fi Smart Collar, and Link AKC Smart Collar are popular pet GPS trackers. These devices offer real-time location tracking, activity monitoring, geofencing, virtual fence, and temperature sensors. Garmin Astro 430 is designed for hunting dogs and has long-range capabilities.
How far can a dog GPS track?
The distance a dog GPS tracker can track depends on the type of GPS technology used and the device's range. GPS trackers use satellite technology to hunt dogs, and they can cover long distances as long as the device has a clear view of the sky.
The GPS signal is sent to a server that uses cellular or Wi-Fi networks to transmit the location data to the owner's smartphone or computer. Most GPS trackers range several miles, but they can be affected by terrain, obstructions, and weather conditions.
How much does it cost to GPS chip a dog?
GPS trackers typically require a subscription or monthly fee to access the tracking service. The subscription cost can range from a few dollars to over $20 per month, depending on the device's features and capabilities.
The average cost of implanting a microchip in a dog can range from $25 to $50. However, a GPS tracker device that uses satellite technology can cost anywhere from $50 to $200 or more, depending on the features and quality of the device.
Do dog collar GPS trackers work indoors and outdoors?
Yeah, the connectivity of your tracker depends on what you choose. Some trackers, like AirTags, use Bluetooth or Wi-Fi to find your device by triangulating its position with other devices nearby. That's ideal in places with lots of technology,
like cities or indoors. GPS, conversely, needs a clear view of at least four satellites in the sky to work. It's great in open areas, but you can need help inside or surrounded by tall buildings.