Procter & Gamble is among many of the well-known companies responsible for the production of pet food. They most notably produce Eukanuba Dog Foods. This brand is known for sponsoring different dog shows and events.
Despite the fact that they are popular among other dog foods available in various pet stores, pet owners don't seem to believe that they use superior ingredients because there are recipes that do not use meats as their primary component.
History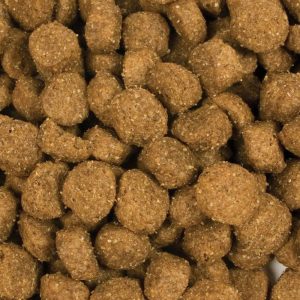 The Eukanuba brand has been in the pet diet industry since 1969. Though it was manufactured by P&G, it was Paul Lams who gave the name for this brand of dog food.
He chose Eukanuba to be different from the other brands of pet foods. He wanted it to be unique and memorable and thought that Eukanuba is appealing and could be interpreted as supreme.
What ingredients are in Eukanuba Dog Food?
Eukanuba Dog Foods offer recipes that are high in antioxidants and rich in vitamin E which are ideal for your pet's immune system. They even produce crunchy kibble because they believe is good for your pet's teeth to remove tartar and plaque.
Eukanuba products are rich in chondroitin and glucosamine; these ingredients are good for keeping your pet resilient and agile with flexible joints and cartilage.
In addition, its recipes are ideal for dogs that are overweight; Eukanuba, L-Carnitine, will help them loose weight which can lessen the risk of accidents and disease. The same formula for their dog foods, have sorghum and barley; these are good sources of carbohydrates for a complete set of nutrition standards.
Eukanuba products provide six vital health values which, according to them, are very essential for your pets. These are dental defense for oral health, improvement of immune system, it has important minerals (copper, zinc and fatty acids) to promote healthy skin coat, supports lean muscles, and last is the presence of calcium which encourages stronger and better bone structure.
Eukanuba Recipes: Dry and Canned
Dry recipes include the following:
Eukanuba Breed Specific  Boxer Formula
Eukanuba Breed Specific German Shepherd
Eukanuba Custom Care Healthy Joints
Eukanuba Custom Care Sensitive Stomach
Eukanuba Naturally Wild New Zealand Venison and Potato
Eukanuba Natural Lamb and Rice Senior
Canned recipes include:
Eukanuba Canned Nutrition Puppy Entrée with Fresh Chicken and Rice
Eukanuba Canned Nutrition Puppy Mixed Grill with  Chicken and Beef
Eukanuba Canned Nutrition Entrée with Lamb and Rice
Eukanuba Canned Nutrition Dinner with Chicken in Gravy
Eukanuba Canned Nutrition Hearty Stew with Beef and Vegetables in Gravy
Eukanuba pet foods were one of the many brands that were involved in the 2007 melamine recall. Even today, there are still Eukanuba recipes listed under FDA's recall website.
Before choosing a brand for your pet, make sure that the brand is not listed on the recall site. If you are still unsure on what to choose, it is always advisable to select the varieties of recipes they offer and their ingredients based on your dogs health.