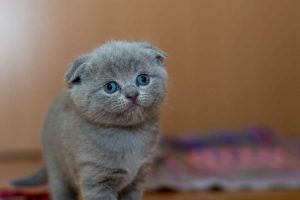 Caring for your cat includes providing a balanced diet. Choose a food that is labeled "complete and balanced". This food contains everything your cat needs in a healthy diet.
Cat food comes in dry, semi-moist, and moist varieties. The best dry cat food brands help clean your cat's teeth and hardly spoils.
Dry cat food makes up about four-fifths of the cat food market and has become much more popular with the advent of technology.
There are numerous dry cat food brands in the market, which makes selection a little bit harder. Lest you have detailed knowledge of your kitty's nutritional needs.

List of the 5 Dry Cat Food Brands

| Brand Name | Available Sizes | Suitable For |
| --- | --- | --- |
| 1. Iams Proactive | 22, 16, 7, and 3.5 | Adults |
| 2. Royal Canin | 15, 7, and 3.5 | Kittens |
| 3. Hill's Science | 15 and 7 | All Life Stages |
| 4. Purina | 13 and 6.3 | Adults |
| 5. Meow Mix | 13 and 6.3 | All Life Stages |
What to Look For Dry Cat Food Brands?
Dry cat foods on average contain about 11% moisture and more than 89% dry matter. This is the food type of choice for free feeding.
In general, dry cat foods are the most economical form of food to feed due to raw material storage, lower packaging, and freight costs.
Nutritional Content
What makes a good cat food brand stand out from the rest? Forget the labels that say organic, gourmet, or premium. The important thing to check when you are buying dry cat food is the nutritional content.
The best way to go is just to ignore whatever marketing lingo they have got going. Go straight to the back of the package where the ingredients are listed to see precisely what you are about to feed your kitty.
Your cat needs proportionately more protein in her diet compared to other pets. Your adult kitty needs approximately 30% protein in its diet compared to the 18% needed for an adult dog.
Cats need protein to maintain tendons, ligaments, bone, and muscle. They always use a portion of their protein for energy. This is why a high-protein diet is necessary for a kitty's health.
Your feline cannot generate all the 22 amino acids she needs. She needs to obtain 11 of the essential amino acids from the food you give her. This is why she needs a diet consisting of animal protein.
Caloric Information
Most cats respond exceptionally to diets composed mainly of dry food. However, there are some who flourish on a combination of dry and wet. You and your vet will conclude on the appropriate diet plan.
As we mentioned earlier, the best dry cat food brands aim to supply the essential nutrients (amino acids) felines eat in nature. Any brand that is labeled "supplementary" simply means that the food doesn't cover all the dietary requirements of your cat.
Dry cat food is normally more condensed as well as higher in calories compared to wet food. This simply means that your kitty can ingest a small portion and still obtain a sizeable number of calories.
Dry cat food calorie counts do usually range from about 350 to 500 kcals per cup. On the other hand, wet kitty food calorie counts range from about 120 to 190 kcals per every 5.5 oz. cans.
It is not that easy to get the calories for dry kitty food. Well, most of you would think it is just a matter of looking at the back of the package.
Some cat food brands may not include the calorie count information on the package. Although, it is not a must for the info to be provided for all products.
There are a number of brands that offer caloric info on their official website. You can also call or email your preferred brand and request for the caloric information.
Your Cat's Age Matters!
Not all dry kitty food brands are ideal for your kitty. This is so since felines have different caloric as well as nutritional requirements with respect to their age. You should also consider any health risks or existing conditions.
Kittens include cats of up to one year old. Young domestic felines have a considerably high protein and calorie requirement compared to adult ones.
When searching for the best cat food for kittens, settle for a brand that is specifically made for kittens. You can also consider brands formulated for all life stages.
One of the popular brands that we recommend for kittens is Royal Canin, which is a distinctive two-part food composed of the healthiest natural ingredients.
They include felines of age one to six years old. Adult felines require a balanced and complete diet plan to help avoid sickness and keep a healthy weight.
Search for brands that are specifically formulated or made for maintenance. You can also consider brands formulated for all life stages.
We discourage you from giving your adult cat, kitten dry food. This is because kitten food has a higher calorie content that may make your cat gain too much weight.
Her nutrition is particularly important when she is pregnant. Apart from extra calories, she also needs additional nutrients.
There are some cat food brands that recommend you give your pregnant feline three times the serving of an adult cat.
Usually, if you do not provide enough servings for your pregnant or nursing feline, she may not have a healthy pregnancy or produce adequate amounts of milk for the kitten.
Lack of adequate nutrients may put her at the risk of getting eclampsia during nursing. She may suffer from deficient blood calcium.
Cats who are seven years or older are considered seniors. Seniors felines have a tendency of losing muscle and developing serious health problems.
If your feline suffers from kidney disease, digestive issues, diabetes or any other problem, we suggest you consult your veterinarian for food brand suggestions.
Read more: Best Cat Food for Seniors
Tips for Choosing a Dry Cat Food Brand
Here are some tips to help you with the selection process:
Think of any dietary restrictions. Is your cat overweight? Does she suffer from any allergies? Choose a brand that will be healthy and safe for your cat.
Always consult your veterinarian when you are not sure. Ask your vet to inform you of any specific dietary issues that you should be concerned about.
Research numerous brands before you decide. Look for a popular brand that most cat parents recommend. Also, consider brands that offer more than one variety of their products.
Compare the pricing. You would certainly come across cheap and expensive brands, depending on the quality of the dry cat food. Most brands provide basic or budget food, a premium style, or a normal formula.
Always read the labels and read them again. You can gather a lot of info from the labels, including nutritional and caloric info.
Consider the preferences of your cat. Your feline may prefer smaller or larger kibbles. She may favor one flavor more than the other and so on.
Avoid trendy brands. The idea is to buy the best dry cat food brands. So, make sure you select a trusted brand and not just a trendy brand.
We believe this is more than enough information to help you choose the best brand for your cat. Here are our recommendations:
Top 5 Vet Recommended Dry Cat Food Brands
Iams Proactive
Iams is setting a remarkable standard for kitty food with its proactive dry cat food for adult felines. This brand has five product lines.
This is a premium kitty food brand that only uses top-quality ingredients and exceptional safe manufacturing process.
Iams is our top selection for the best dry cat food brands since it's a genuine company that is fully committed to the nourishment and well-being of your cat.
The leading ingredient in this formula is chicken, which is a protein-rich meal that provides adequate energy and supports the development of strong muscles.
Unlike conventional nourishments, Iams Proactive is a hundred percent balanced and complete for proper maintenance.
Pros:
Contains potassium and calcium for a healthy heart
Protein-rich diet supports strong muscles
Crunchy kibble texture lessens plaque buildup
Tailored fiber improves digestive health
Complete adult nourishment for lifelong health
Cons:
Not a suitable choice for kittens
Royal Canin
At #2 on our list is the Royal Canin. This brand uses the finest ingredients in its formulas to mimic the natural high-protein regime of wild cats. This brand has three product lines.
While other brands provide you with wide varieties of products, making it harder to choose. Royal Canin offers you the finest recipe made of healthful ingredients.
If you are actively searching for a high-protein food for your kitten that is composed of healthy meats and limited carbs, look no further than the Royal Canin.
The main constituent is chicken, which guarantees strong muscle growth and full of playtime energy. This meal has 34% protein, 16% fat, 4% fiber, and 8% moisture.
Pros:
Supports easy weaning
Supports the developing immune system of a kitten
Features a mixture of highly digestive prebiotics, fibers, and proteins
Sufficient for the high-energy requirements of a kitten
Small kibble texture ideal for a kitten's mouth
Ideal food for a kitten as she transition to adulthood
Cons:
Not recommended for adulthood
Hill's Science
Hill's Science is the brand that provides you with nature's variety. It provides the nutritional merits of evolutionary traditional wild diet. This brand has five product lines.
This brand is committed to providing recipes that are simple and pure, using only digestible and healthy ingredients for the satisfaction of your cat.
Hill's Science is one of the best dry cat food brands for all life stages, and the one we most recommend for pregnant or nursing felines.
The company's 15 and 7-pound formulas are made up of clinically proven vitamin C + E and antioxidant blend for a healthy immune system.
The formulas are well-balanced for sensitive skin and stomach. They help to improve skin and coat health and digestion.
Pros:
Natural ingredients rich in protein and free of preservatives
Suitable for sensitive stomach and skin
Complete and balanced nutrition for easy digestion
Clinically proven antioxidants benefits
Cons:
The packaging of this brand doesn't have feeding guidelines
Purina
Purina is the brand that knows very well that all cats are different. They know the nutritional requirements at every stage of life. This brand has six product lines.
Purina cat food is formulated by pet nutritionists to provide your cat with the perfect balance of protein-rich ingredients and healthy nutrients for health as well as longevity.
This brand has two formulas (13 and 6.3 pounds) for your feline's nourishment. The recipes consist of no artificial colors and preservatives.
The food is specifically made for effortless digestion. Top-quality proteins and carbs work as a unit to provide the nutrients and essential amino acids your cat requires.
Pros:
Formulas are specifically made for healthy digestion
No added preservatives or artificial colors
Offers all 25 minerals and essential vitamins
Natural fiber blend improves healthy digestion
100% balanced and complete for adults
Package includes daily feeding amounts
Cons:
May cause some cats to puke, especially kittens
Meow Mix
The Meow Mix brand has been producing the finest cat meals for forty years. This brand is well-known for its irresistible tastes.
Meow Mix provides you with more than one delicious flavors, including ocean fish, salmon, turkey, and chicken. Your cat will never grow tired of this brand.
Meow Mix has four mouth-watering recipes for your cat, including Meow Mix Original, Meow Mix Tender Centers, Meow Mix Seafood Medley, and Meow Mix Indoor Health.
The Meow Mix brand is designed to provide your cat with nutritional benefits that mimic the natural food cats fend for themselves in the wild.
This is the one company that cares for every need of your feline. The packaging comes with caloric info, feeding guidelines, and nutritional info.
Pros:
Balanced and complete nutrition
High-quality protein supports strong muscles
Supplies all essential minerals and vitamins
Feeding guidelines and caloric and nutritional info provided
Cons:
Some recipes are composed of common proteins
In Conclusion
When shopping for the best dry cat food brands, look at the packaging to make sure that the following are provided: nutritional info, caloric content, and feeding guidelines.
Avoid dry cat food containing byproduct meal. These rendered products are the most inexpensive sources of animal protein and are not reliable sources of nutrition.
We strongly suggest that you look for a specifically named meal or meat, such as chicken, turkey, or lamb meal as the first ingredient.
You should also avoid store or generic brands. These may be repackaged rejects from big companies and generally contain cheaper poorer quality ingredients.